After receiving a lot of criticism for making the new 911 GT3 an auto-only affair, Porsche is reportedly working on a special manual edition called the 911 R.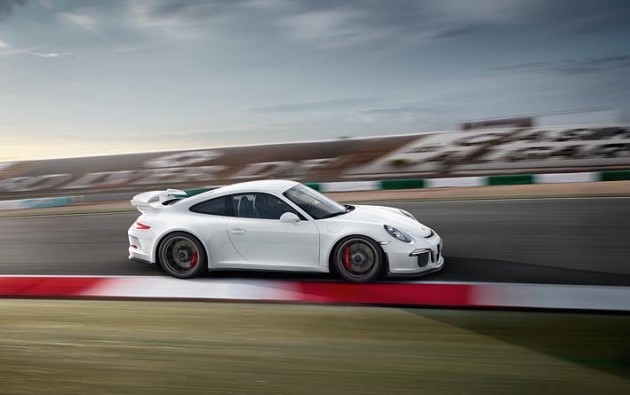 According to a Road and Track report a source from within Porsche has confirmed there is a special edition coming, powered by the GT3 engine, which will be offered exclusively with a manual transmission.
Porsche is one of the most renowned and purest of sports car brands, but even it is subject to ever-tightening emissions regulations. One way to beat them is by using advanced automatic transmissions. But this is not what the GT3 fans want, apparently.
It's understood the 911 R will take some inspiration from the original 911 R. It's set to come with the same 350kW 3.8-litre flat-six engine as seen in the GT3, only it won't come with a big rear wing and some of the hardcore components. Wheel sizes are also likely to be more conventional and road-oriented compared with the GT3's staggered 20×9/20×12-inch setup.
The model, if the report is accurate, will sit in the lineup between the naturally aspirated flagship 911 GTS and the track-ready GT3. Market entry is expected to take place next year.