Mazda and Isuzu have entered an agreement to collaborate on the next-generation versions of their respective pick-up utes; the BT-50 and D-Max, respectively.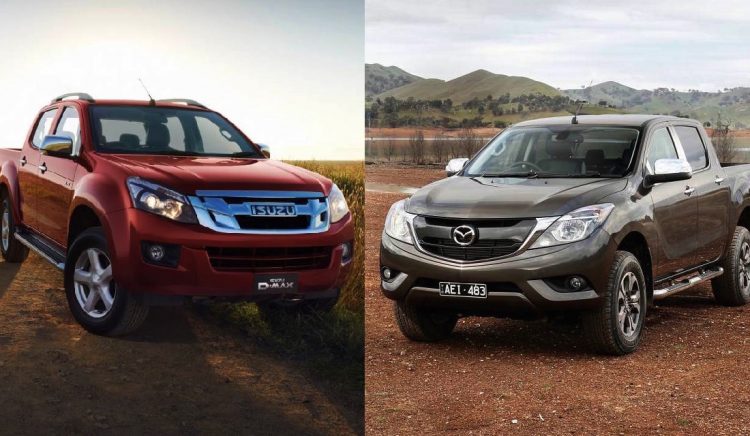 This quashes previous rumours that Mazda would work with Toyota and marry up with the HiLux for its next model. What it does seem to confirm, though, is that for the first time the BT-50 will be separate from Ford and its Ranger. In a recent statement, Mazda outlined the details, saying:
"Mazda and Isuzu have reached a basic agreement on next-generation pick-up truck collaboration, allowing Isuzu to enhance its product competiveness and Mazda to strengthen its product line-up and maintain own-brand market coverage.Isuzu will produce next-generation pick-up trucks for Mazda, based on Isuzu's pick-up truck model."
Ever since the 1970s Mazda's workhorse has shared powertrain and underpinnings with either the Ford Courier or Ranger, in various iterations throughout the world. The most recent version utilises the T6 platform, developed by Ford Australia, but does not enjoy the market domination of the Ranger due in no small part to its more polarising appearance.
This also throws into question whether GM will continue to collaborate with Isuzu for the next-generation Colorado. All of these vehicles are due for replacement at the end of the decade. It has been confirmed that the next-generation Ranger will continue to be developed in Australia, following the success of the current model.
Interestingly, Peugeot and Citroen are said to be considering a tie-up with Toyota so they can get in on the action. The next-generation utes will be borne of many interesting alliances, which could mean a generational leap forward, in a win for tomorrow's ute consumer.
The Isuzu-based Mazda ute of the future will be developed for and introduced worldwide, except for the North American market. Dates and finer details are yet to be finalised.