Kia has revealed the sporty new 2013 Kia Sorento SUV, with fresh styling, modern tweaks, and a revised powertrain lineup with improved fuel economy. The new model will go on sale in Australia during the fourth quarter of this year.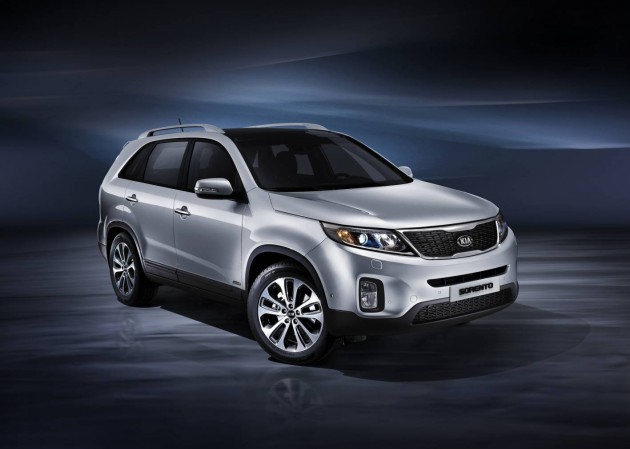 The 2013 Kia Sorento features a 're-engineered body shell' with a range of new styling tweaks. There are LED-encrusted headlights and taillights, all-new front and rear bumper bars with more body-coloured highlights, as well as a set of new 19-inch alloy wheels.
Official specifications are yet to be revealed, however, Kia promises the new model will come with enhanced suspension for better ride and handling, new safety tech, and a range of revised engines that offer "best-in-class fuel economy" and lower emissions.
Thomas Oh, Kia's executive vice-president and COO of the International Business Division, recently spoke about the new model, saying,
"We have given very careful attention to owners' feedback, and the upgraded Sorento is not just a cosmetic exercise but a major step forward for our popular SUV."
The interior is also set to be stepped up a notch, with five or seven seats, depending on the variant, a new eight-inch LCD multifunction display, leather trimmings, and lots of soft-touch surfaces.
If Kia's latest range of vehicles is anything to go by, the 2013 Kia Sorento will be one to look out for in the future.