Lexus has officially unveiled the stunning Lexus LF-LC concept at the 2012 North American International Auto Show in Detroit. Limited new details were released but we do get more images.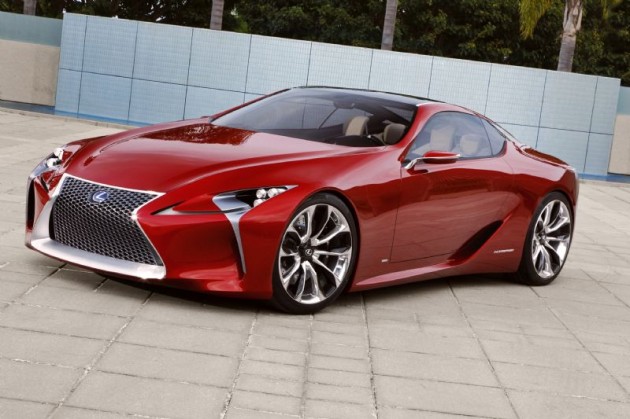 As previously reported, the Lexus LF-LC concept is seen as a bit of a successor to the old Lexus SC430, which was a large luxury grand tourer that first started out in the shape of the Toyota Soarer in 1991.
The LF-LC features a "powerful" front-mounted hybrid powertrain feeding energy to the rear wheels. Engine specifics may be interesting in some cars, but with the LF-LC, there's no getting away from the glorious grand coupe shape.
Lexus says certain elements of the design provides a preview on what to expect from the company in the future. The inverted, or spindle grille layout, for instance, will be seen on the upcoming Lexus GS. At the rear there is a hint of the Toyota GT 86.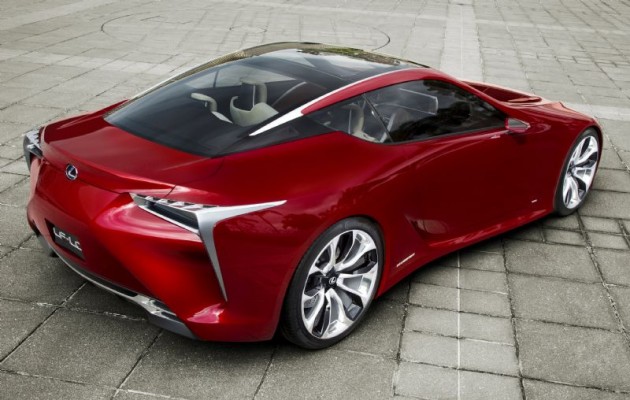 Other exquisite touches include L-shaped LED lights at the front, a complex and delicate taillight and housing design, as well as a glass roof to give the cabin an open-air environment.
The interior is just as special, featuring brushed metal trimmings with wood highlights, race-style mutli-layer seats, a curvy dash, and two 12.3-inch infotainment interfaces providing controls for pretty much everything in the car.
Overall, the Lexus LF-LC concept looks like a sculpture, something you admire simply by looking at it, rather than a vehicle.