With the Lexus RX being the only family-oriented SUV in the company's lineup, it comes as no surprise the company is looking to introduce a new seven-seat SUV/crossover, potentially called the Lexus TX.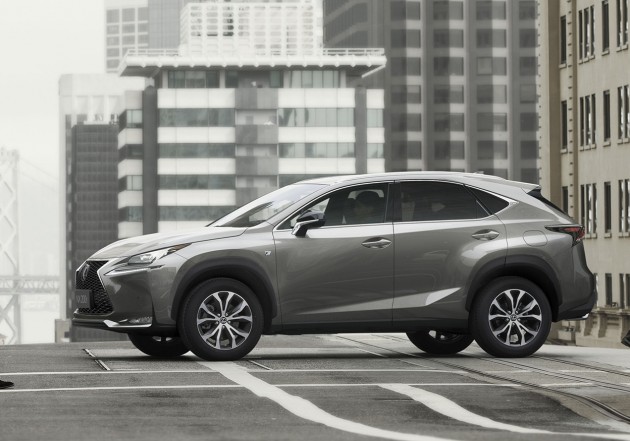 Most of the brand's key rivals offer a seven-seat SUV option, such as the Audi Q7, the BMW X5 (and upcoming X7), and the Mercedes-Benz ML- and GL-Class. While consumers can opt for the Toyota LandCruiser-based GX 460, it is a more heavy-duty product and quite large.
According to US Lexus Division boss Jeff Bracken, it's a market Lexus is missing out on. He spoke about the market potential in an Automotive News report, saying,
"Third-row seating is the number one issue we hear from dealers. We feel like we're missing a 35,000-units-a-year opportunity. We're working hard to rectify that."
Lexus has reportedly filed a trademark application for the 'TX' badge. There are a number of speculations as to what Lexus might do with the badge.
Firstly, the Lexus RX crossover will soon be replaced with an updated model. The RX is based on the Toyota Kluger, however, the Kluger was recently updated, and received an extended wheelbase. The new Lexus RX using the updated layout isn't set to arrive until next year, however, the TX badge could be applied to a seven-seat version.
Alternatively, Lexus may decide to use the rear-wheel drive GS platform to build an entirely new TX model. Using this platform could provide more third-row space and a sportier drive, as opposed to the front-wheel-drive-based Kluger/RX.
There's been no confirmation on timing for the new model at this stage. Bracken said,
"We could bring it to market in 2016 or 2017. If we can get it, that's the priority. We won't be bothered if it steps on RX. We want it."
Lexus NX shown