Porsche has apparently pushed back the release of a new Porsche 551 spyder, also known as the baby Boxster, until 2017. The new model won't be based on the Volkswagen Bluesport platform.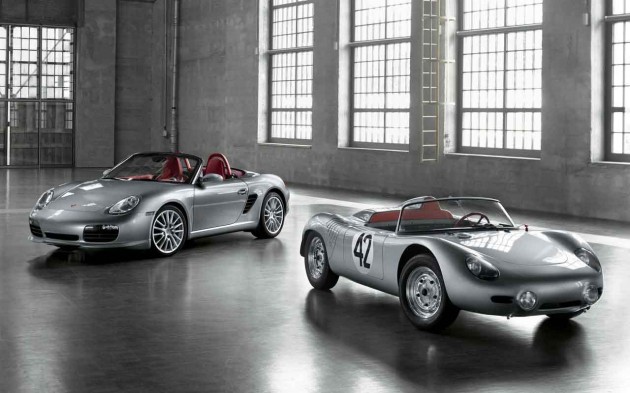 According to a recent Automobile Magazine report, Porsche is worried about launching too many new vehicles at once. The company is planning to introduce the new Porsche Macan small SUV, and the new Panamera and Cayman in the next few years. A senior strategist said in the report,
"We need to concentrate on our cash-cows before entering a new segment where profit margins are notoriously critical. But once we are done with the 918 Spyder, the 960 supercar, and the new Panamera, a window will open between 2016 and 2018 which may be wide enough to get the Mimo [550] project under way."
It's not that the new entry-level model – codenamed the 551 – is being cancelled altogether, it's understood Porsche is simply focusing on other things. The new model will eventually sit underneath the Boxster and become Porsche's entry-level model.
The Porsche 551 was going to be based on the Volkswagen BlueSport concept, however, Volkswagen is putting off the sporty roadster as it believes it is too expensive and too radical at this stage. This has also contributed to the delay of the 551.