EVO magazine in the UK has posted up a MINI Countryman WRC car review video onto its YouTube channel. The new MINI Country WRC car will compete in the rest of 2011 World Rally Championship and onwards.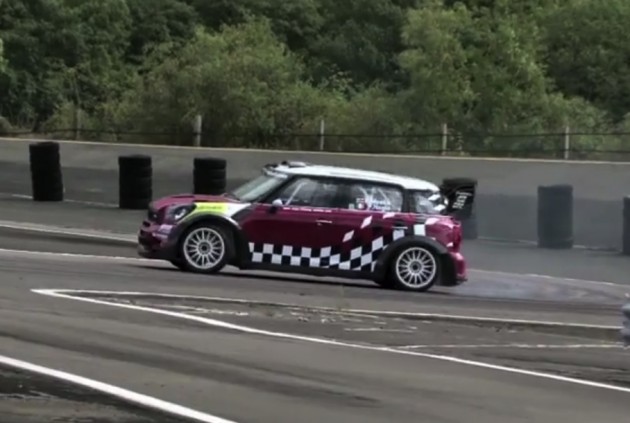 MINI hasn't taken part in rally racing on an international scale since the Sixties, when it competed, quite successfully, with the original Mini Cooper S. The agile little Mini excelled in tight stages and tarmac events such as the Monte Carlo Rally, where it famously won in 164, 1965 and in 1967.
The current MINI Countryman WRC is a little bit different to the original though. It's bigger for a start and is equipped with a four-wheel drive system with auto-locking differentials. It also features a 1.6-litre turbocharged four-cylinder engine capped off at the regulation-restricted 300hp (225kW) output.
In a package weighing just 1200kg, it looks like a blast to drive. Click play on the video below for a nice little demonstration.