The all-new 2012 Honda Civic Hatch is set to go on sale in Australian in June this year. The Hatch will join the just-introduced ninth generation Honda Civic sedan (full Sport review here).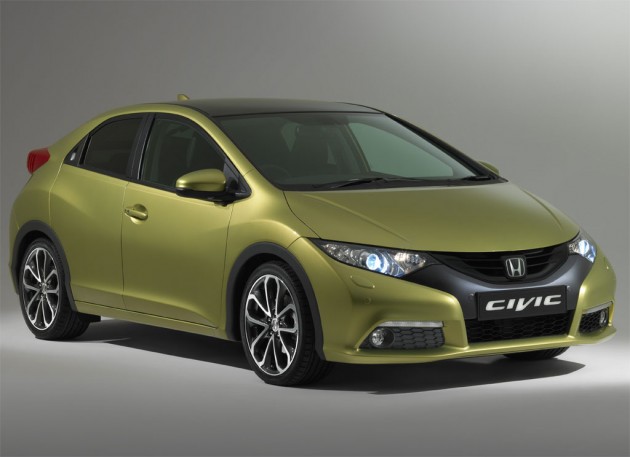 The Civic hatch has been developed to pass the strictest of European standards, including Euro 5 emissions, and NCAP five-star safety. In Australia, the Hatch has achieved ANCAP five-star safety, while average fuel consumption is rated at 6.1L/100km for the manual and 6.5L/100km for the auto.
Honda will launch two variants of the Hatch in Australia; the VTi and the VTi-L. Both come with the revised 1.8-litre four-cylinder engine producing 104kW of power and 174Nm of torque, also seen in the new VTi-L sedan (full review coming soon).
Unfortunately, there's no sign of a hot Type R version just yet, however, earlier reports have indicated that a new version could be on the way next year, sporting a 2.0-litre turbocharged engine. The new model is expected to output around 157kW and significantly more torque than the outgoing model.
As for the VTi and VTi-L, the Hatch showcases a lower and wider body profile than the sedan, giving off a sportier stance. Inside, there's the same Intelligent Muilti-information display (i-MID) as the new sedan, while the VTi-L will come with a soft leather upholstery.
Pricing details and full specifications will be announced closer to the launch in mid-June.