Peugeot will unveil a new-look version of its traditional Peugeot Lion emblem at the Geneva motor show next month, coinciding with the launch of a fresh brand signature that is being set up to mark its transition to electrification.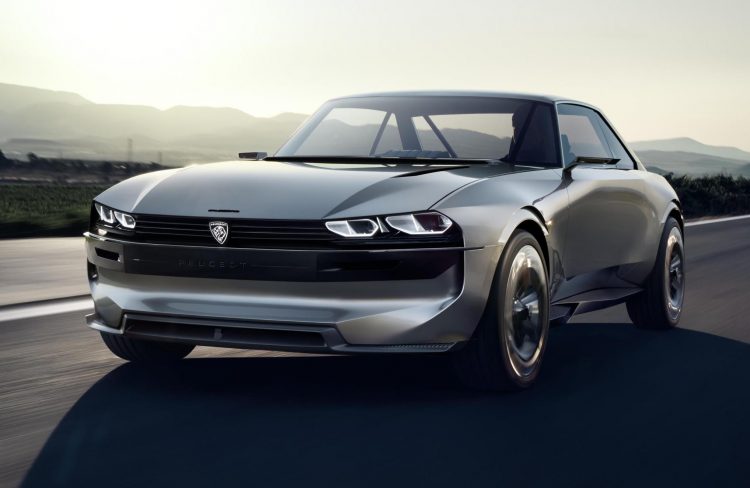 Called 'MOTION & e-MOTION', which is an evolution of its 'MOTION & EMOTION' tagline introduced in 2010, the new signature signals the start of Peugeot's plan to provide a fully electrified range by 2023. And to show off the new emblem, Peugeot will display it on a "new model" at the Geneva show.
Details of the "new model" haven't been confirmed yet, but the badge will feature green and blue dichroic light effects and special reflections. It was envisioned by the Peugeot Design Lab, and helps celebrate the 160th anniversary of the Peugeot emblem. David Peel, managing director of Peugeot UK, explained:
"The 'MOTION & e-MOTION' signature we are rolling out really encapsulates our vision for what we want the brand to stand for. Adapting the signature we have been using for almost a decade demonstrates how we are a brand that is sticking to principle qualities Peugeot is known for, while evolving to fit with an electric future."
You may recognise the new signature, as it was used to help showcase that ultra-cool e-LEGEND concept last year. The concept was a retro throwback to the classic 504, featuring a 340kW electric powertrain. The signature will also be used later this year for the 3008 PHEV and all-new 508 Fastback and 508 SW. Peel added:
"We have already seen some great progress on our road towards electrification with the likes of the e-LEGEND concept car, and the year ahead promises to be even more exciting as we stick to our 'MOTION & e-MOTION' mantra."
Peugeot confirms it will introduce its first fully electric model later this year, as it leads up to the 2023 goal.