With the holiday season just around the corner, carmakers are getting into the spirit. The latest comes from Jaguar who has just created the F-SLEIGH.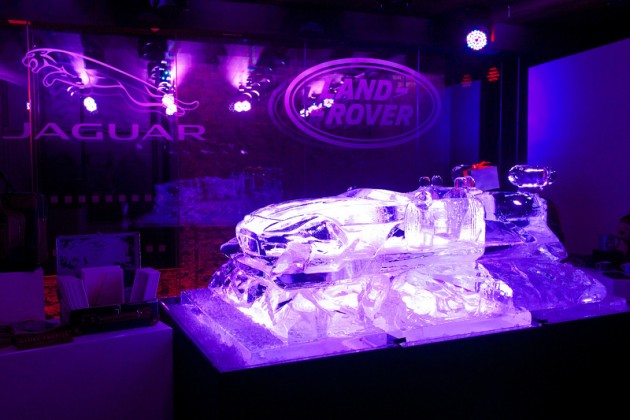 Interestingly, the F-SLEIGH is carved out of solid ice. It features two jet engines instead of using reindeer power, and also showcases similar design traits as those seen on the F-TYPE sports car.
Jaguar unveiled the sculpture at the London Hotel to kick off its 2016 merchandise collection. In the mix is a 1957 Jaguar XKSS scale model, a Land Rover Defender pedal car, special mugs, clothes, and even luggage sets.
Speaking about the F-SLEIGH unveiling, Lindsay Weaver, Jaguar Land Rover director of branded and licensed goods, said:
"The amazing F-SLEIGH may be a bit of Christmas fun, but it proves that Jaguar Land Rover is now creating much more than world-class cars. We have been working tirelessly to develop collections that tell stories and celebrate our great brands, and this 2016 collection is our most desirable ever."
Some of the brand partners include Art Fragrance, Barbour, Bremont, Globetrotter, Menrad, Oliver Sweeney, Landy Books and 2×2 Ltd. If you're looking for gift ideas and inspiration check out the new collection by visiting the online Jaguar Shop here.