We've tested the Peugeot 308 GTi 250 with its impressive 184kW engine. So now it's time for the mack daddy GTi 270.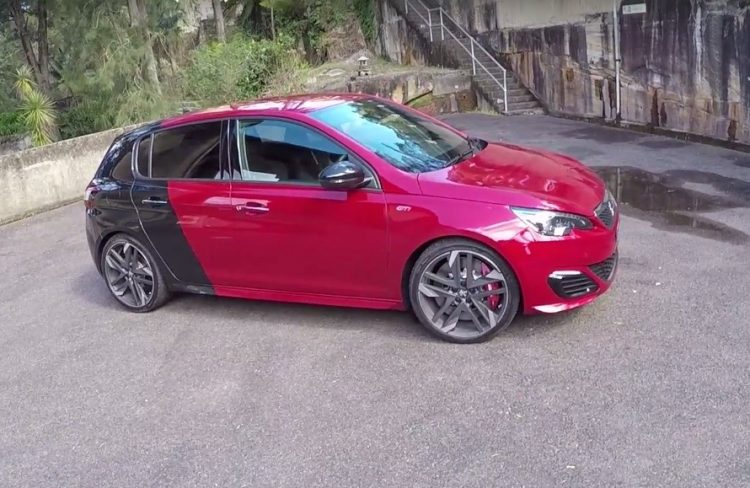 This is the flagship in Peugeot's hot hatch range. It comes with the same engine as the 250 version, only it's boosted up to 200kW. 200kW from a 1.6-litre four-cylinder? It's mind-blowing stuff.
As we discovered in our first impression test drive, the power is almost too much for the little hatch to handle. Even with a limited-slip differential in the 270, traction is easily overwhelmed, resulting in some wild wrestle-with-the-wheel torque-steer and wheelspin.
That's with the stability and traction control turned off. Of course, if you leave the systems on it's a much more civilised machine. Speaking of which, we're loving the massage seats, fitted as standard in the 270. These add a very soothing touch to the otherwise hardcore super-hatch segment.
You might have noticed the racy two-tone paint. No, this test car isn't sponsored or about to enter a motorsport series. This is an option buyers can tick (only on the 270 version). Mind you, it is a $4700 option, which we think is a bit ridiculous considering that's 10 per cent of the price of the whole car (priced from $49,990 excluding on-roads). Nonetheless, it does stand out in the hot hatch segment.
We'll be putting together our usual review and 0-100km/h video soon for more insight into this wild yet pampering and stylish hatch. In the meantime, check out our point-of-view review video below.