Renault Australia has confirmed initial details and pricing for the all-new, 2018 Megane R.S. 280, locking in the availability of the hardcore Cup chassis package.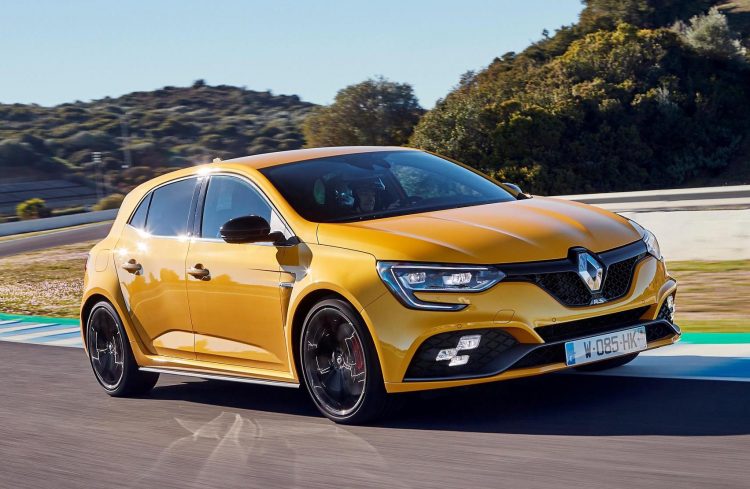 The new Megane R.S., in 280 form at least, is scheduled to arrive in Australia during the third quarter of this year. And before it even arrives, the local arm is confirming buyers will be able to option the Cup Chassis Pack on the base model 280. The decision to provide such an option was driven by media, customer and dealer feedback.
As standard the Megane R.S. 280 uses a Sport chassis, featuring all of the usual sporty credentials the iconic hot hatch is known for. Opting for the Cup chassis adds a more serious suspension package comprising of 10 per cent stiffer suspension and a new Torsen limited-slip differential.
The differential has been tuned to provide a lower transfer rate during deceleration, dropping from 30 per cent to 25 per cent compared with the outgoing model, while acceleration is supported by a higher transfer rate of 45 per cent compared with 38 per cent. This helps to limit understeer and increase traction.
Going for the Cup chassis also brings in red-painted Brembo brakes and bi-material aluminium and cast iron discs, and it'll be available with a six-speed manual transmission or EDC dual-clutch auto. Renault says this option will be available in the fourth quarter of the year, shortly after the arrival of the base Sport chassis model in the third quarter as menioned. Andrew Moore, managing director at Renault Australia, said:
"Following the international launch of the all-new Megane R.S. we received strong feedback from media, customers and dealers that they would like to have the option of a Cup chassis on the entry model Megane R.S. 280. We have listened to this feedback and gone back to the factory to introduce a Cup chassis option."
Moore says the Megane R.S. has a strong history in Australia. So, it's obviously going to be important to ensure it keeps fans happy. In fact, Australia was the third most popular country in terms of Megane R.S. sales of the previous model, following France and Germany.
An estimated starting price of $45,000 has been slated (before on-roads), with the Cup chassis option requiring an additional $1490. The base R.S. 280 comes with a 1.8-litre turbo producing 206kW (280PS) and 390Nm, while the R.S. 300 Trophy sees output lifted to 221kW (300PS). The Trophy arrives in 2019.