This is never a pretty sight. A Bugatti Veyron has been involved in a crash in Austria, totalling the French hypercar. Fortunately, nobody was seriously injured.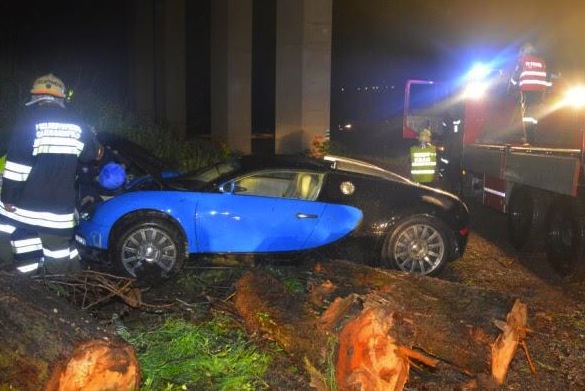 According to an Autofilou report, the driver lost control and slid off a 40-foot embankment (about 12 metres). It happened during wet conditions on the A2 in east Austria, near Grimmenstein.
It apparently took rescue workers about one and a half hours to pull the Bugatti free from the shrubs where it landed.
Although body damage doesn't look particularly bad from some angles, there is some serious mechanical damage to the rear right wheel and suspension. The front end also suffered underbody damage.
By the looks of it, the carbon fibre construction smashed through some stumps and a small tree during its off-road, out-of-control journey.
Just to remind you, the one-million-dollar Veyron is powered by a quad-turbo W16 engine producing 1001hp (736kW). It's linked up to a dual-clutch automatic with all-wheel drive.