Pagani has a bit of a history with building one-off special editions. The latest comes in the form of this Pagani Zonda 760 RS, which has been built as a custom order.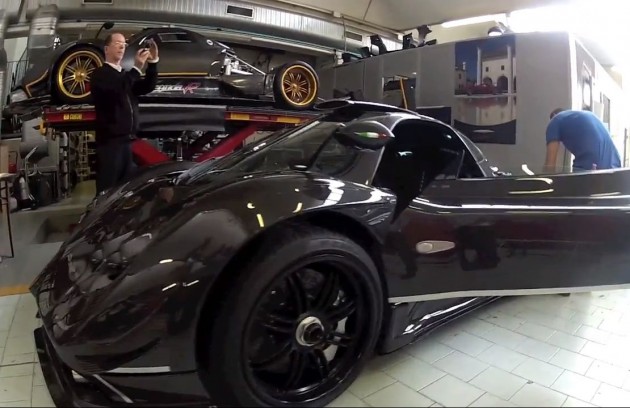 There's been no official announcement for the special model, which is based on the now superseded Zonda – replaced by the new Pagani Huayra. Of course, if a customer has the money, Pagani is only too happy to provide.
As previewed in the video below, the Pagani Zonda 760 RS features a V12 engine, developing 760PS (559kW) as indicated by the badge. This makes it the most powerful Zonda ever made, even surpassing the ferocious Zonda R track-only model with its 552kW.
According to reports, the special edition uses a tuned version of the 6.0-litre AMG-developed naturally aspirated V12 engine. It's said to provide 0-100km/h acceleration in under 3.0 seconds, and a top speed of 350km/h.
Click play on the video below for a preview of it being built, and a nice taste of what the engine sounds like.