Here at PerformanceDrive, when we're not reporting on the performance car world, driving, or straining the octane booster from our blood, we spend our relaxation time watching car-related videos.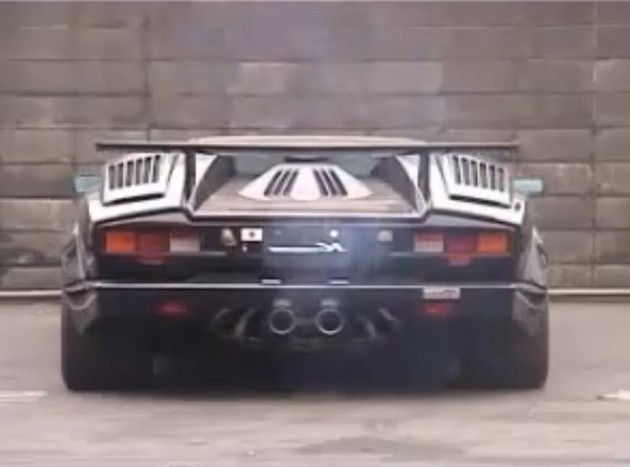 There's nothing better than sitting down with a bowl full of popcorn in preparation for a trawl on YouTube (or PerformanceDrive.com.au) looking for some of the best automotive videos available.
Now, while our tastes might not please everyone, we want to share five of our favourites with you.
BMW E30 Manx Rally pushed to the limit
Here you'll see the BMW E30 M3 in its finest environment – tarmac rally. Steered by none other than Belgian rally star Patrick Snyers, watch on as he dances his 2.3-litre naturally-aspirated M3 through the twisty tarmac bends of the 1988 Manx Rally – apparently he was hot on the pace of Colin McRae as crucial points of the European Championship were on offer. Like the commentator says, watch the "breathtaking display of forceful driving."
Lamborghini LP500S gets a thrashing
Ah, the Lamborghini Countach LP500S. The rock star of '80's supercars. Some say it was a crazy animal on the road, almost impossible to tame. The mid-mounted V12 pumped out 276kW and 418Nm, and would go all the way onto 293 km/h. Turn up the volume, grab your Ghostbusters t-shirt and absorb every single RPM. It's such a shame only 321 were made.
Mad Mike's 26B Mazda RX-7
Now, if' you're a lover of the wankel engine, you'll absolutely love the sound of a naturally-aspirated 26B engine. While we'll be the first to bow down in front of the Mazda 787B race car's 26B engine soundtrack, we're also happy to pay respect to drifter, Mad Mike, for his contribution to ruining peoples ear drums… well, in a good way.
Ayrton Senna sampling the NSX-R
One of the finest men to slide on a race suit, Aryton Senna takes a walk around one of Honda's finest performance cars. As you watch him steer around the circuit, it's easy to notice the natural talent he possessed. We give him 10 out of 10 for his entertaining exit from the pits. Also, check out his shoes and socks – perhaps the result of watching too many Michael Jackson film clips?
Gan San testing prototype Honda S2000 at the Nurburgring
If you're familiar with Best Motoring, then you'll know of Gan San, if you're thinking 'Best what?', then understand this: he is a Japanese car journalist and racing driver who can extract every last km/h, every last inch of tarmac, getting the most out of any car he steps in. Watch on as he pushes the then prototype Honda S2000 around the Nurburgring at a truly breathtaking pace. What about a helmet you say? Gan San doesn't care about helmets… he doesn't crash.