If you thought the optional extras list was extensive with some German brands, wait until you see this. It's an official order form retail price list for the stunning Pagani Huayra.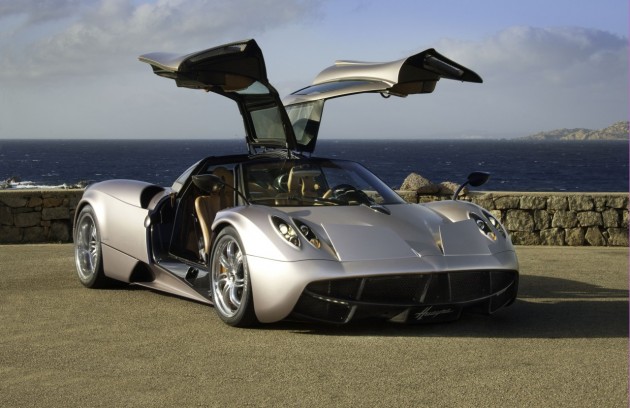 First picked up by thesupercarkids.com, there's certainly a few items on the list capable of raising your eyebrows. For one, the 'basic' price kicks off from 1,056,000 euros, which translates to around AU$1,496,088. Then, will you want a rear-view camera? That'll set you back 4900 euros (around AU$6942), or how about two-tone paint? Up to 21,500 euros please (AU$30,458).
Things start to get very serious when you begin playing with body options. You can go for a two-tone paint job with special inserts and visible carbon fibre, for 59,500 euros, or how about a full carbon fibre body? Try 112,500 euros, (around AU$159,362), which is more than the price of a new BMW M3.
It makes you realise how different life is for really wealthy individuals, having to choose between such options. Anyway, we're off to buy a lottery ticket…