Chinese electronic giant LeEco has announced it has successfully raised more than $1 billion in capital aimed at kick-starting its EV program for the Chinese market.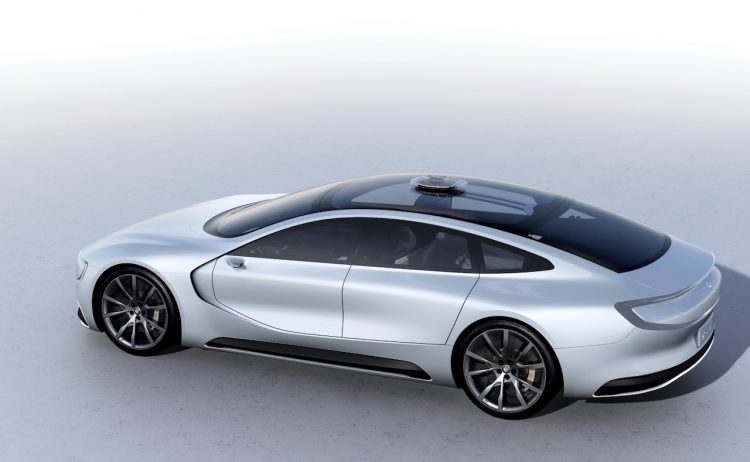 Last year LeEco released photos of its LeSEE EV concept (pictured), which was accompanied by almost zero technical details and the looming question of whether or not it would actually enter production.
Now though, it looks as though LeEco is closer to full-scale production than ever, with the company today issuing a statement announcing $1.08 billion worth of investment from Legend Holdings Corp, Yingda Capital Management Co and China Minsheng Trust.
In addition to this, LeEco recently unveiled plans for a massive $1.8 billion factory to produce electric vehicles in the Chinese city of Huzhou. According to LeEco's CEO Jia Yueting, the new facility "will be open to all LeEco's strategic partners including Faraday Future".
At peak production, the facility is said to be capable of producing up to 400,000 vehicles annually. LeEco announced it also has plans to make the facility into a $3 billion "Eco Experience Park", a hybrid between manufacturing centre and theme park to attract people to the LeEco name.
Earlier this year LeEco's founder Jia Yueting announced that raising capital for the EV project has been the hardest part of establishing his company's intention to produce EVs, among increasingly stiff competition within China. The Chinese government has begun implementing a stringent set of guidelines for the manufacturers of EVs after offering monetary incentives to brands, and has reportedly considered capping the number of EV-producers eligible for these subsidies to 10.
LeEco has signalled it intends to continue a working-relationship with Faraday Future, who recently unveiled plans to construct a $1 billion EV facility in Nevada, with plans for another plant in Vallejo, California, according to reports.