After months of teasing the world has finally got a first-look at the highly anticipated Lexus RC F coupe, which will debut at the Detroit Auto Show next week. The carmaker has kept fairly tight-lipped on its latest sports car, and if these pictures are anything to go by, the suspense was worth it.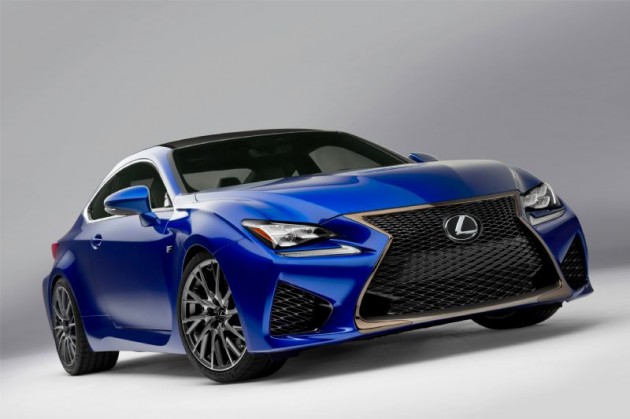 As previously reported, the RC F will feature Lexus's most powerful 5.0-litre V8 engine ever, packing a sizable 330kW – up from the current IS F's 311kW. The honking engine will be connected to a clever eight-speed sports automatic transmission and limited slip diff' at the rear.
What's new are the interior and exterior details, which really show off what the new two-door RC is made of.
Heading inside you'll find a bunch of unique components, including the hugging sports seats, steering wheel, ornaments and pedals. The instrument cluster features an adjustable centre dial as well that changes when the driver selects one of four driving modes – like in the IS sedan on which it is based.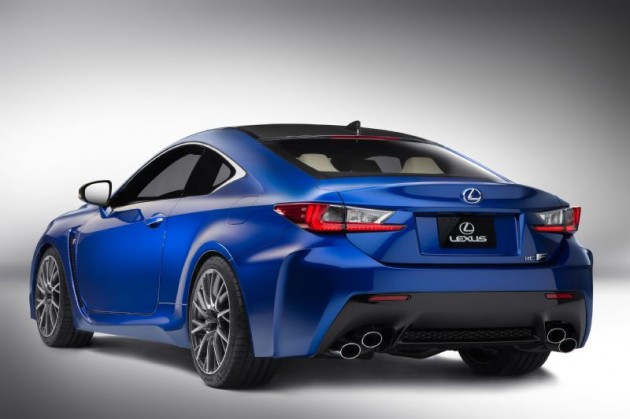 The high back seats come in a choice of five leather trims with contrasting stitching and an embossed F on the headrest. The steering wheel employs an elliptical design, which is a first for Lexus, and there are rubber slits on the brake and accelerator pedals for enhanced grip.
The aggressive styling is carried through to the exterior, which takes plenty of inspiration from the LFA. The bonnet is higher than the regular RC model, there are ducts and fins on the front bumper for improved aero and an active rear wing deploys when the RC F travels over 80km/h. There are also three variations of the 19-inch forged aluminium wheels.
Still no word on when the RC F will hit showrooms or how much it will cost, but that should be cleared up when it's unveiled at Detroit. The show runs from January 13-26, so stay posted as more updates become available.