Opel Australia has introduced the new high performance 'OPC' variants of the Corsa, Astra, and Insignia sedan. All feature a distinct performance theme, with boosted engines, improved handling, beefed up brakes, an aggressive bodykit, and more focused interiors.
These models have been on sale in parts of Europe for some time, badged as Vauxhalls in the UK. This gives you an indication of their premium background.
Being the performance versions, the Europeans know how it's done when it comes to handling. And for the OPC range, each has been tested on the world famous and notoriously punishing Nurburgring in Germany, just like the rest of the Opel range.
Introducing the OPC lineup Down Under will certainly stir up the market, in a good way. Bill Mott, Opel Australia managing director, recently spoke about the launch, saying,
"The OPC brand has long been the performance halo for Opel and given Australia's long affinity with and love for performance vehicles, bringing these models to Australia was a natural fit.

"These are great looking cars with the performance and price to match. All of our OPC models offer outstanding value with an extensive list of standard equipment making our offer a compelling proposition for our customers."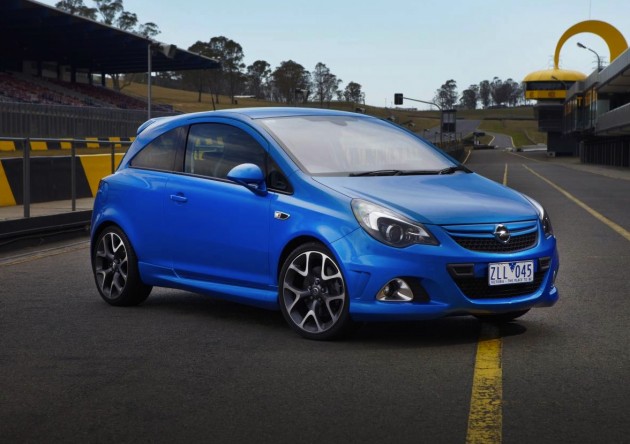 Starting out the range, for instance, the Opel Corsa OPC is now one of the most powerful compact hatches on the market. It out-powers the Volkswagen Polo GTI/Skoda Fabia RS (132kW/250Nm), the Fiat 500 Abarth (118kW/230Nm), and even the upcoming Ford Fiesta ST (132kW/240Nm). It is slightly behind the Renault Clio RS (147kW/215Nm) in terms of power, but not torque.
The Corsa OPC comes with a 1.6-litre turbo four-cylinder engine producing 141kW of power and a maximum of 260Nm (overboost) of torque. With a kerb weight of 1280kg, the little beast can be propelled from 0-100km/h in just 7.2 seconds.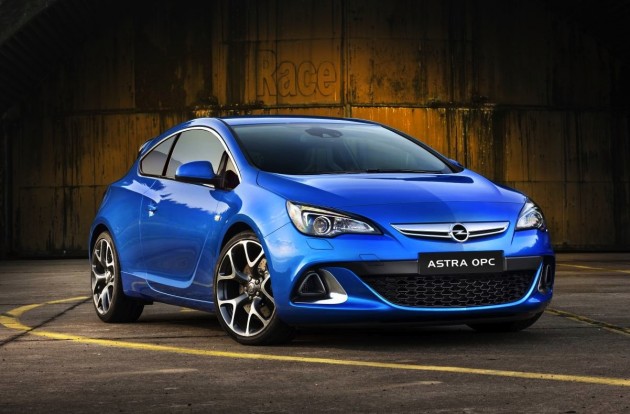 Next up in the range is the Opel Astra OPC. It's based on the sporty GTC three-door Astra and comes with a stonking 2.0-litre turbo four-cylinder producing 206kW of power and a whopping 400Nm of torque.
This makes it easily the most powerful vehicle in this segment. As a result, 0-100km/h can be covered in just 6.0 seconds dead.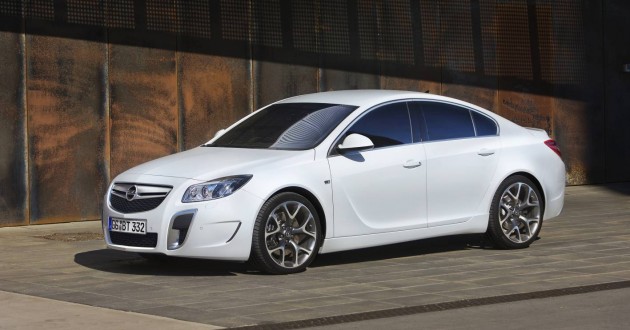 Lastly, the Opel Insignia OPC. Again, it forges new benchmarks in its class, almost creating a new segment. It surpasses the current leader in this segment, in terms of performance, the Volkswagen Passat V6 (220kW/350Nm).
The Insignia OPC comes with a 2.8-litre turbo V6 producing a rip-snorting 239kW of power and 435Nm of torque. With its standard 'eLSD'-equipped all-wheel drive system, 0-100km/h is possible in 6.3 seconds.
We loved the Opel range during our tests. You can really feel the German engineering underneath, with wonderful suspension, excellent brakes, and a high quality cabin. These OPC versions are likely to be highly desirable machines, especially considering their reasonable price points.
PerformanceDrive aims to provide a full review of these models as soon as we can. In the meantime, prices are as follows (excluding on-road costs):
Opel Corsa OPC (six-speed manual) – $28,990
Opel Astra OPC (six-speed manual) – $42,990
Opel Insignia OPC (six-speed automatic) – $59,990