While monster trucks have a big following in Australia, in America they are an institution. Watching Bigfoot and other enormous beasts crush the landscape and destroy carcasses of other vehicles is very fun to a lot of people.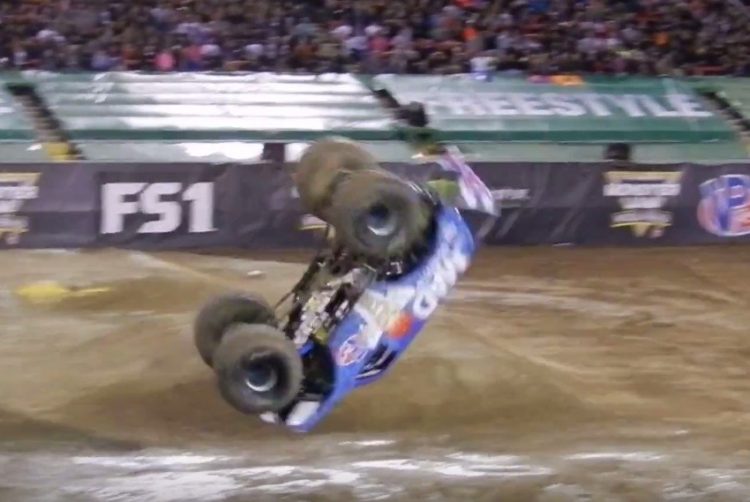 Especially when those monster trucks do backflips, which were pretty cool until now. Backflips are so 2001. Monster truck front flips are all the rage now.
At the Monster Jam event in Las Vegas last Saturday, Lee O'Donnell made history when his monster truck decided to front flip instead of backflipping. It got up on its back wheels, approached a ramp, hit the ramp to spin around for a full front flip. As an added bonus, he landed too perfectly on the down ramp.
There's nothing more to say really, except we wish that more monster trucks did front flips. Press play below and if the idea of monster truck front flips makes you flip out, feel free to express your thoughts below.
ICYMI: Lee O'Donnell pulled off the first successful front flip in @MonsterJam history last night at @SamBoydStadium. pic.twitter.com/TqEm1Iql9z

— SPEED (@SPEED) March 26, 2017