It seems like there are endless versions of the MINI available at the moment, with newcomers such as the Coupe, Roadster, and even an SUV/coupe model called the Paceman. That might change though as these models might not be replaced in the new MINI Cooper range.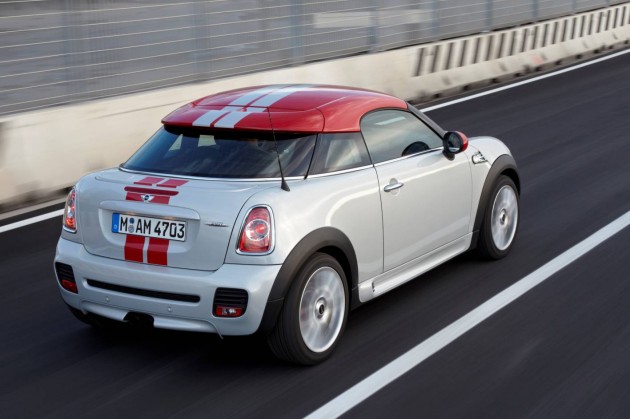 Speaking with Automotive News Europe at the Geneva Motor Show, Oliver Friedmann, MINI head of product management, said the brand needs to more relevant to more people.
"Our first priority is to roll out a portfolio that has strong pillars and to be absolutely clear what each stands for."
Friedmann confirmed the Coupe and Roadster are unlikely to continue on the market as they don't form a strong pillar. It's the same story with the Paceman, which is a coupe version of the Countryman.
When the new-generation Countryman arrives MINI probably won't do a Paceman version this time around. Considering all three models aren't absorbing a decent cut in market sales, the nameplates could face death.
In Australia, MINI sold just 129 examples of the Coupe and Roaster combined during all of 2013, and 109 Pacemans. This doesn't compare well with 509 Countrymans and 1646 versions of the hatch and Clubman wagon. Overseas, the contrast is similar.
Instead, MINI is set to concentrate on its core models such as the regular Cooper hatch and its variants, and the Countryman which is the biggest model in the range. A five-door production version of the recently revealed Clubman concept is also likely in the next year or so.