Tuned BMW Z4s don't seem all that common in the tuning scene, however, Carlex Design has come up with an interesting upgrade package which concentrates on styling, inside and out.
The project starts with a matt black exterior wrap which gives the Z4 a dark and sinister look not usually associated with the Z4. From there, there are many copper-coloured highlights, including the deep dish mesh-style alloy wheels and the hard-top roof.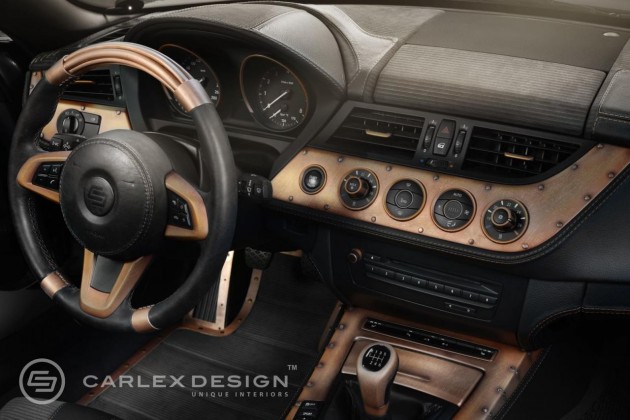 Inside, the black and copper tones are carried across, with bronze seat belts, roll bars, and sections on the leather seats. There's also a copper-pipe steering wheel, some copper-style trimmings and unique textures around the dash and centre console, and plenty of fake rivets to complete the look.
This whole black and copper them is apparently called 'steampunk', and we must say Carlex Design has done well to apply it consistently throughout all areas of the car. What do you think of it?