In local news, the road fatalities rate has jumped dramatically in NSW, with police set to respond with "Operation Saturation".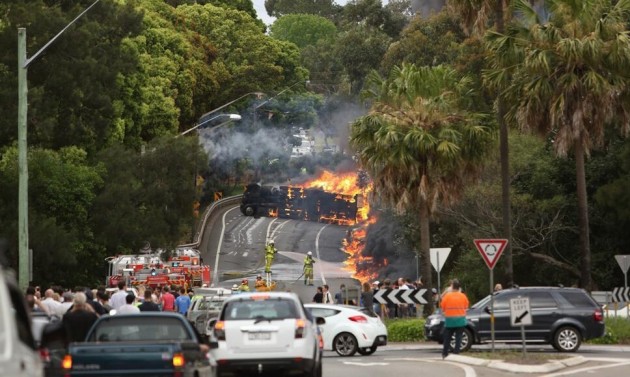 Analysis conducted by independent motoring services organisation, NRMA and Centre for Road Safety has concluded that despite a drop in fatalities over three years, road fatalities have jumped dramatically.
Since 2013, road fatalities have risen steadily from 31 to 41 in 2015, to 14 so far in 2016, which police are responding to with a new clamp-down. Responding to the statistics, a NSW Police spokesperson confirmed in an NRMA report that "NSW Police with the cooperation of the Centre for Road Safety will conduct targeted road safety activities using available shifts and staff, with funding for a further 1000 shifts from the Centre for Road Safety," he said.
The operation is known as 'Operation Saturation', leading into 'Operation Go Slow' which will be in force during the ANZAC long weekend. NSW Police said on its Facebook page that Operation Saturation, which commenced on February 23, will be extended for two more weeks. It said:
"High-visibility police patrols are strategically targeted towards sections of road where recent fatalities and other serious crashes have occurred. While officers will be on the look-out for any instances of illegal and unsafe driving, the particular focus of this operation is speeding, which continues to be a prevalent cause of road deaths."
Fatalities in the younger demographic (16-25) have dropped in past years, however, authorities are concerned that 2016's fatality rate will surpass past years due to 11 recorded fatalities in this demographic alone.
The statistics show 171 drivers were killed on NSW roads in the last 12 months, compared to 156 of the previous 12 months. There's also bee an increase in fatalities from P-plate crashes, from 48 to 53, while pedestrian fatalities have jumped from 48 to 65.
There has been a "significant increase" in fatalities for drivers aged 70 and over, jumping from 26 to 41, and fatalities in pedestrians aged 70 and over has jumped up from 18 to 24. As for passenger fatalities, they have risen from 54 to 59.
These stats are alarming considering vehicles on the roads are being equipped with more and more safety technologies. The increased application of speed cameras and police radar checks don't seem to working very well either. Feel free to have your say in the comments section below.