Remember the Kia GT4 Stinger concept from the Detroit Auto Show earlier this year? A production version has reportedly been confirmed, ready for the market by 2015.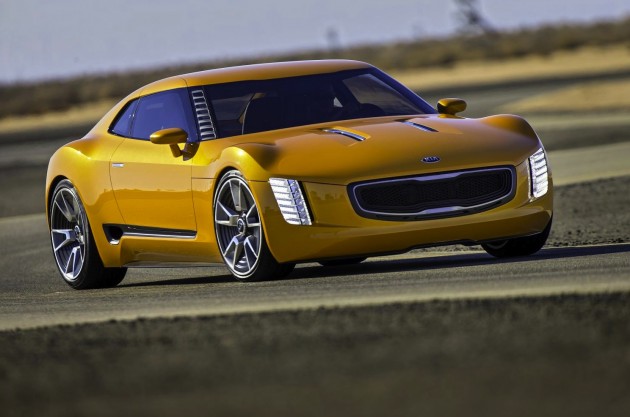 There's been various rumours and reports circulating lately, all centred around the idea of Kia introducing a new sports car. First there was the Kia GT concept, but now it seems the GT4 Stinger is closer to the showroom.
Sources from Kia have apparently told Top Speed a production version will get the go ahead and will hit the market later in the year. Of course, the production version isn't expected to be quite as dramatic as the concept in terms of design, but a similar theme will probably carry across.
Kia needs a proper rear-wheel drive sports car in its lineup, especially as there is already so many resources and engineering available from all the work Hyundai has done with the Genesis Coupe.
In concept form, the GT4 Stinger features a 2.0-litre turbocharged four-cylinder producing a meaty 235kW of power. Matched up to a sporty six-speed manual transmission and a rear-wheel drive system, it has all of the hallmarks of a true driver's car.
Judging by the success of the Toyota 86/Subaru BRZ this could be a very popular vehicle for Kia, especially if the price is right.