Engineers from Nissan's Spanish outpost have tinkered away voluntarily at a Nissan LEAF electric hatch in a bid to see what they could do about increasing its range for a competition.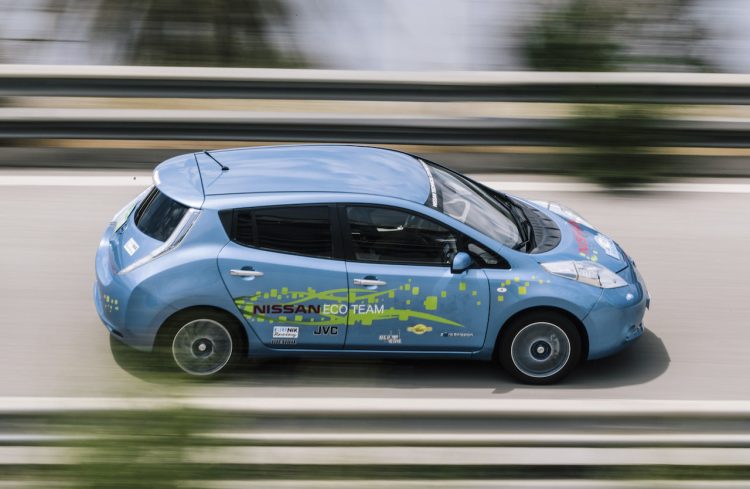 In order to do this, the team engineered a whole new battery module from the cells up. The resultant 48kWh module occupies the space where the backseat used to be, increasing range by 75 per cent to 349km, from the standard car's 201km.
The Barcelona-based team call themselves the Nissan Innovation Team, dedicating weekends and after-hours time to the project.
The ECOseries is an event that rewards energy efficiency above all other criteria. The 48kWh LEAF was entered alongside two standard LEAFs, a diesel Juke and Micra. They were up against other electric cars and some hydrogen fuel-cells such as the Mercedes-Benz A-Class, which was slower than the Nissan Innovation Team's entry.
Nissan's LEAF is due for renewal in the next few years, on the Common Module Family (CMF-C) platform, with a 60kWh battery pack all-but confirmed.
Since the team achieved almost 350km of range, perhaps the next LEAF will be able to travel even further. It has to be exceptional, as the first long-range and affordable electric cars are almost on the market; the Chevrolet Bolt and seminal Tesla Model 3. Pretty soon the mainstream electric segment will become crowded with carmakers announcing plans to introduce EVs.