A Japanese tuning company called Aimgain has produced a typically-Japanese widebody kit for the ND Mazda MX-5, giving it an old-school racer stance.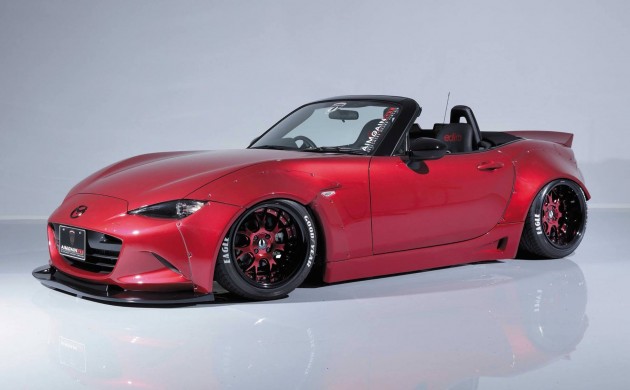 Called the Rocket Bunny kit, it features a tacked on ducktail wing, deep rear valance bisected by twin cannons, enormous front and rear flares, and anodised red deep-dish rims wrapped in wide Goodyear Eagle licorice.
At the front end, a strutted black chin spoiler juts out, flowing into deep side skirts, before you are smacked between the eyes with those flares. The front wheels are stanced to the max with what appears to be plenty of positive camber; a common modification in Japan.
The Rocket Bunny style was originally a favourite modification of Nissan Silvia owners, who had put some fat rubber under the car and wanted body mods which could complement their newly stanced ride.
This style of car is similar to the eye-meltingly gorgeous Liberty Walk cars we've featured before, including Huracans, MINIs, GT-Rs and most recently a McLaren 650S. They all feature deep dish rims and tasteful wide-body kit additions like this MX-5.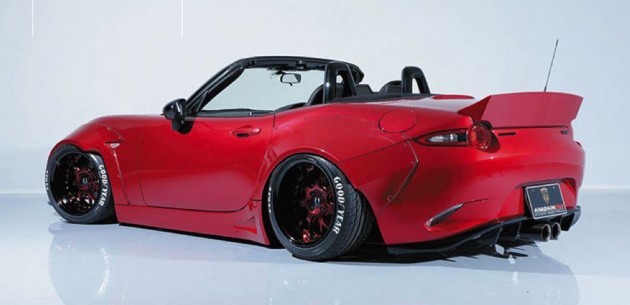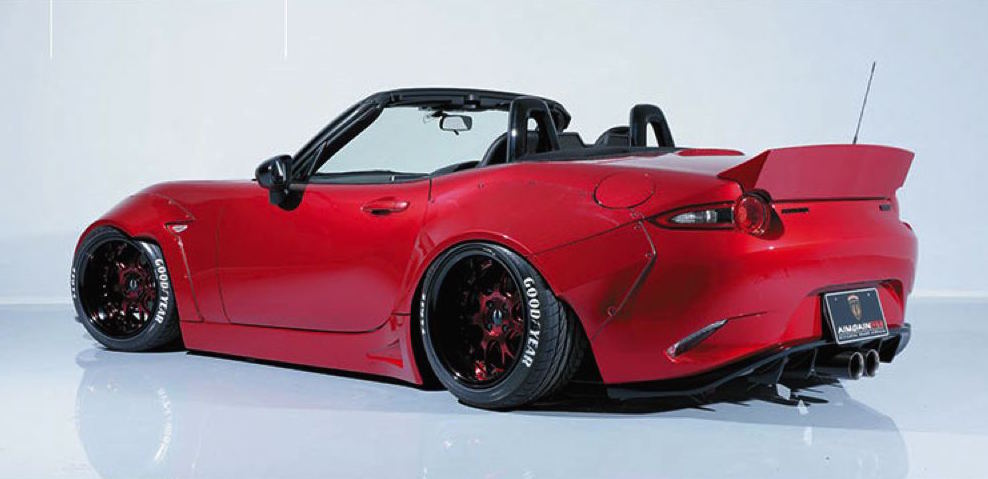 Another similar example we've featured before are the custom RAUH-Welt Begriff (RWB) Porsche 911 project cars of Akira Nakai. Stanced cars are a very popular modification in Japan, with some VIP-style cars demonstrating ridiculous camber angles.
No details about the engine of this MX-5 are at hand, but it is expected to run the sole JDM-spec 1.5-litre with minor, if any, tuning mods.