Porsche sales have surpassed 200,000 units globally for the first time ever this year, reporting 209,894 sales for the first 11 months of 2015.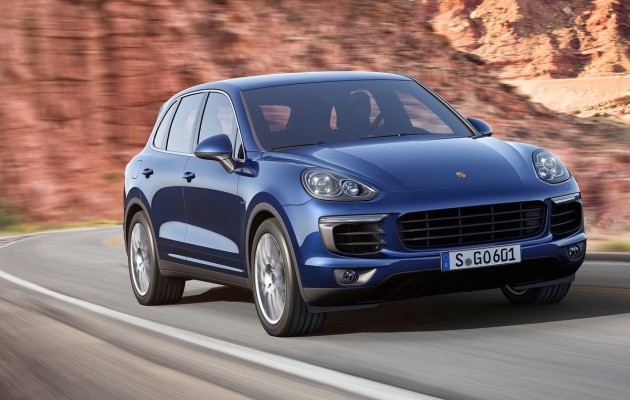 This easily betters last year's overall annual sales of 189,849 units, which, up until now, was the record for the sports car manufacturer. The figure so far this year translates to a 24 per cent increase compared with the same 11-month period in 2014.
So far the Cayenne large SUV has been the clear favourite, selling to 68,029 buyers this year. This includes 1234 buyers in Australia. Cayenne sales are up 14 per cent globally compared with last year.
As for what market regions bought the most Porsche vehicles? Chinese customers have purchased a whopping 54,302 vehicles so far this year, up 34 per cent on last year. The United States follows closely behind with 47,819 sales, with the Europe market as a group buying 70,509 Porsche vehicles, up 30 per cent. Australians have bought 3948, up from 2524 in the same period in 2014.
In Australia, the Macan has been the most popular model so far this year with 1923 sales. It's followed by the Cayenne, and then the 911 with 363 sales. The Panamera is the least popular, reporting just 55 sales so far this year, down 31.3 per cent.
Speaking about the milestone, Detlev von Platen, member of the executive board for sales and marketing at Porsche AG, said:
"With more than 200,000 Porsche models delivered, we have reached a milestone of our strategy 2018 well ahead of schedule. With our future-oriented products, our motivated staff and our powerful sales partners the world over, we are clearly well positioned for the future."
With November alone accounting for over 18,000 sales globally, Porsche could post 230,000 sales by the end of the year.