With over 400,000 reservations for the more affordable Model 3, all eyes are on Tesla to see if it can make good on its promise to deliver cars by late next year.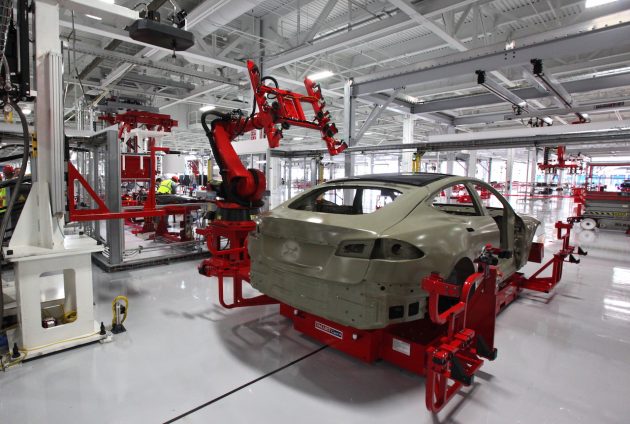 Due to the much higher than anticipated order numbers, the company is going back to the drawing board with its plans, and the pressure is being felt all the way to the top.
During a quarterly earnings report, CEO Elon Musk let slip that employees will be penalised if a deadline of July 1, 2017 is not met. He said: "there needs to be penalties internally or externally for anyone who doesn't meet that time frame [July 1st]. We need to hold peoples' feet to the fire."
This is a questionable approach that might have dire ramifications for morale and shows Musk is clearly stressed about the monumental task before him. In fact, Musk has said he has been sleeping at the production facility to keep on top of things. He said:
"I'm personally spending an enormous amount of time on the production line. I have a sleeping bag and desk at the end of the production line which I use quite frequently."
Crucial to the Model 3 coming in time is the Gigafactory battery facility in Nevada. This is in its final stages of construction. Tesla will also have to find a way to penetrate the notoriously protected Chinese market.
To make matters more stressful, two top executives at Tesla have thrown in the towel. According to a recent Bloomberg report Greg Reichow, Tesla vice president of production, and Josh Ensign, vice president of manufacturing, have handed in their notice.
Here's hoping Tesla can find a way to fulfil those reservations quickly without resorting to any more Bond villain tactics.