An all-new version of Nissan's distinctive Juke small SUV is due to bow next year, with focus on improving the interior, refinement and efficiency.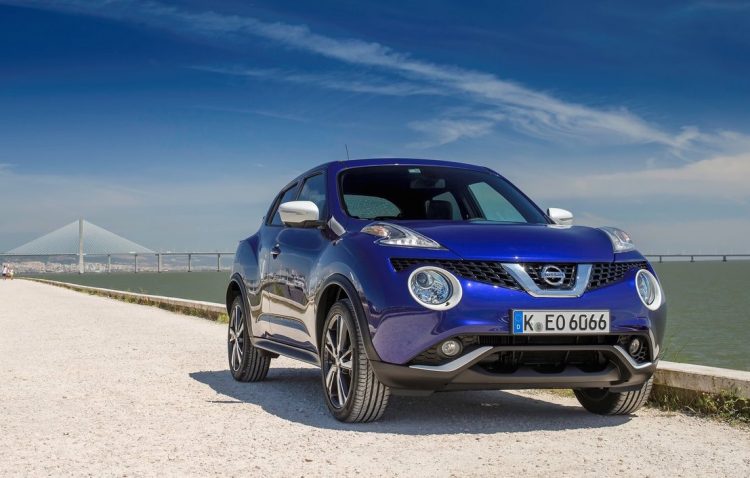 Set to migrate onto the Renault-Nissan CMF-B architecture that will sit under the 2017 Micra, it's understood it will remain boldly styled but incorporate Nissan's latest front end theme and styling language. Nissan design chief Shiro Nakamura has said the next Juke will still be "edgy and less mainstream" but recognisable as a Juke, suggesting it will carry over some styling themes from the current model.
Juke's most recognisable features are the low-set headlights, eyebrows and exaggerated wheel arches, as well as a hidden rear door handle.
Because the current Juke utilises the 'B0' platform first used on the 2002 Micra, the material quality of its interior leaves a lot to be desired compared to modern rivals. This is sure to get an overhaul with the new chassis, as will suspension and engines.
Many people credit the Juke with kick-starting the compact SUV genre in 2010. It has shifted over 100,000 units worldwide, with 1265 units sold so far this year in Australia. The Aussie figure is down from 1362 units sold during the same period last year.
Nissan had previously stated the next Juke will be built in the UK, but Brexit may (or may not) impact this decision. It is certain to be a talking point among company execs.
1.0-litre thee-cylinder turbo engines all but a given, as well as 1.6-litre turbos and diesels. Will we see another GT-R powered, twin-turbo V6 Juke-R? We so desperately hope so.