Audi has released some official design sketches of the upcoming 2014 Audi A8 facelift in the build up to its unveiling at the Frankfurt Motor Show next month.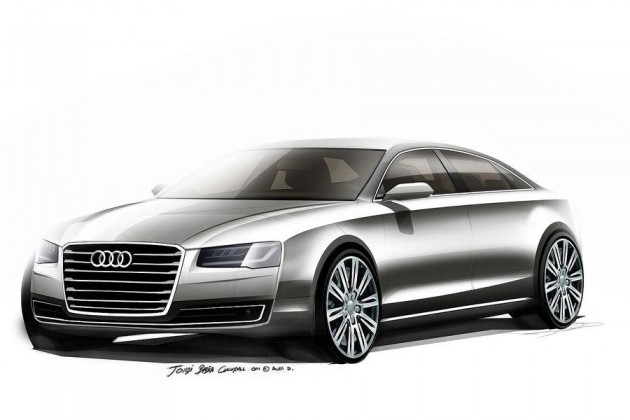 The new model will come with various advanced features, such as something called matrix LED headlights. These include 25 light-emitting diodes in each unit capable of generating a highly variable beam.
Looking very smart and somewhat conservative, in Audi fashion, the new A8 showcases modern Audi design cues, with a large front grille dominating the front end, clean contour lines down the sides, and all new front and rear bumper bars.
The interior is also set to receive an overhaul with plenty of advanced technologies including a large multimedia interface, multiple driving modes, and of course power adjustable conveniences.
All will be revealed online next Wednesday before being shown in the flesh on September 10 at the Frankfurt show. It's expected to hit the market later this year.