TVR has sent out a teaser of its long-awaited all-new sports car, tipped to be called Griffith, in the lead up to its public debut at the 2017 Goodwood Revival event in September.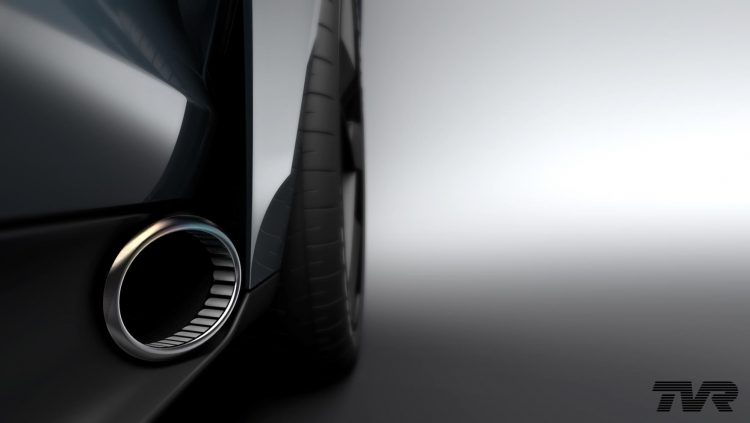 Yep, if you haven't heard (of forgot), TVR is coming back with an all-new sports car, underpinned by Gordon Murray's iStream carbon fibre platform. As we can see by this teaser, it will sport a neat side-exit exhaust.
Some of the performance highlights have been confirmed, including a kerb weight of around 1200kg, and a 200mph (322km/h) top speed. It's also going to be capable of 0-60mph (97km/h) in under 4.0 seconds.
Power will come from a 5.0-litre Cosworth-developed V8, with a power-to-weight ratio of 400bhp (298kW) per tonne. Calculating from that 1200kg weight results in an engine power of around 360kW.
The new sports car will be on display in the Earls Court building during the Revival event, along with some TVRs of yesteryear. Company chairman Les Edgar spoke about the car in a statement, saying:
"We are incredibly excited to be unveiling the new car at the Goodwood Revival. It's the first time a global launch of a new car has occurred at the event, and it seems an entirely appropriate place for us to do it, with the marque's motorsport heritage and an enthusiastic audience of dedicated car fans – and in our 70th anniversary year."
At this stage TVR is offering 500 Launch Edition specials before the car's unveiling, but says the order books for these will soon be closed. Customers will then be offered the regular model from September 8, from the car's debut.