BMW has released a short clip teasing both its upcoming new G30 5 Series and the autonomous technology set to be packaged with it when it arrives in 2017.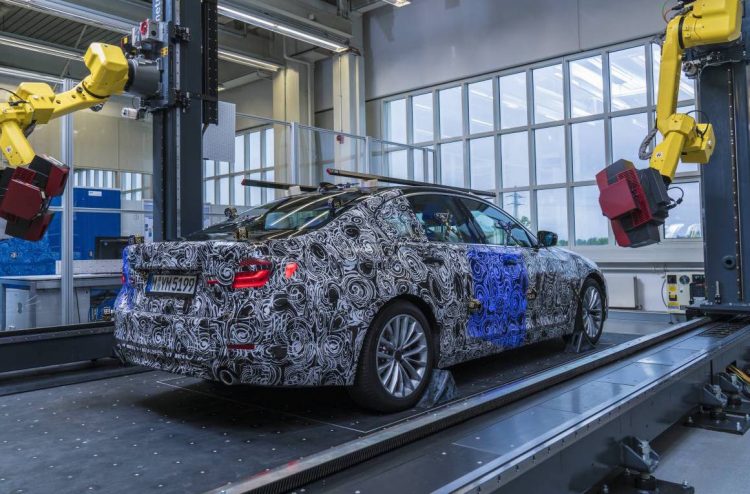 BMW says that its new steering and lane-control assist "presents a milestone toward automated driving", and offers a similar function to Tesla's autopilot system in the way it can control the steering and speed of the vehicle. This function is already on offer on BMW's flagship 7 Series, where it can operate at speeds up t0 210km/h.
Also, set to make its debut on the G30 5 Series is the crossroads warning shown in the clip below. It's able to detect other  cars pulling in front, while the system "preconditions the braking" and will intervene if the driver does not hit the brakes in an attempt to avoid a possible collision.
BMW says the two features are "just two of many driving assistance systems in the new BMW 5 Series," but remains tight-lipped as to what other autonomous or semi-autonomous tech that could be introduced.
As a side note, small glimpses of the G30 5 Series, including some interior shots of the next-gen M-Sport wheel, are seen in the clip. BMW was careful to blur any exterior shots that might have given away too much of the design aesthetic ahead of its official launch.
BMW has announced the next-gen 5 Series will be produced at its Dingolfing factory in Bavaria, and Magna Steyr's Graz plant in Austria, with assembly commencing later this year. A full debut is slated for the Detroit Motor Show in January, 2017.
On the way towards automated driving. The next generation of the BMW 5 Series, coming soon.

Posted by BMW on Friday, September 16, 2016