Those holding out on purchasing a Subaru WRX in the hope an all-new model may come soon might have to wait until around 2020, according to a Motoring report.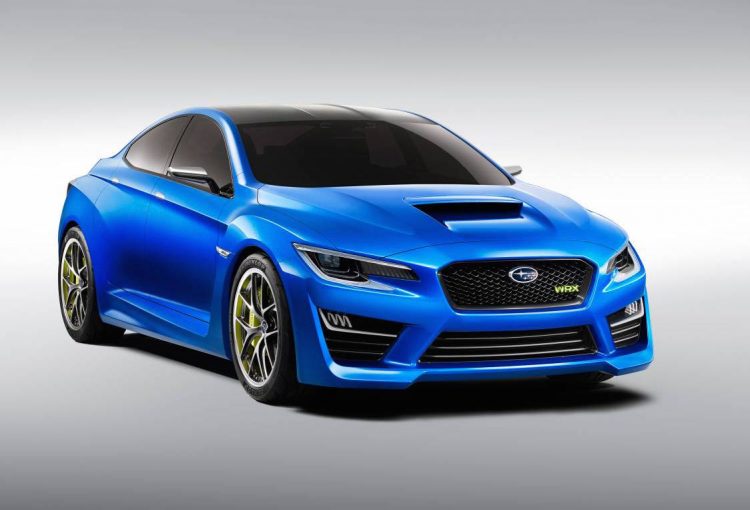 Although the all-new Impreza has just landed in Australia, based on the all-new Subaru Global Platform expected to underpin the company's entire lineup, the current generation WRX will receive only a facelift for 2018. The current WRX has only been on sale since 2015, notwithstanding model year revisions. A source from Subaru's engineering team told Motoring:
"The full model cycle will be about four or five years, and that's when you'll see a full model. We would love to have the WRX on the new platform, because the car would be a lot better … but the 2018 will be a facelift only."
That means the revisions could be limited to styling and engine tweaks, with upgraded infotainment and suspension settings. The 2.0-litre turbocharged flat-four and 2.5-litre in STI are likely to remain, as are the six-speed manual and CVT Lineartronic transmissions.
The all-new model may capitalise on the new architecture's hybrid capability for an advanced e-motor based all-wheel drive system. The engineer added:
"With this new platform and the turbo engine in it, you could do a lot of things. It's not the cost, but everything goes through a production cycle. You can't shorten that production cycle, there's many things to consider such as durability testing and likewise. It's not as simple as taking the turbo engine out of one car and presto, off you go."
This at least implies there is a next-generation car in the works and that a turbocharged engine remains an essential part of the formula. A 2020 debut for the next-gen WRX means it could be beaten to market by the second-generation Toyota 86 and Subaru BRZ.