Another signpost to the end of the line today, as the final HSV GTS rolls off the production line at Clayton, Victoria. The final example is being sold via Sutherland HSV.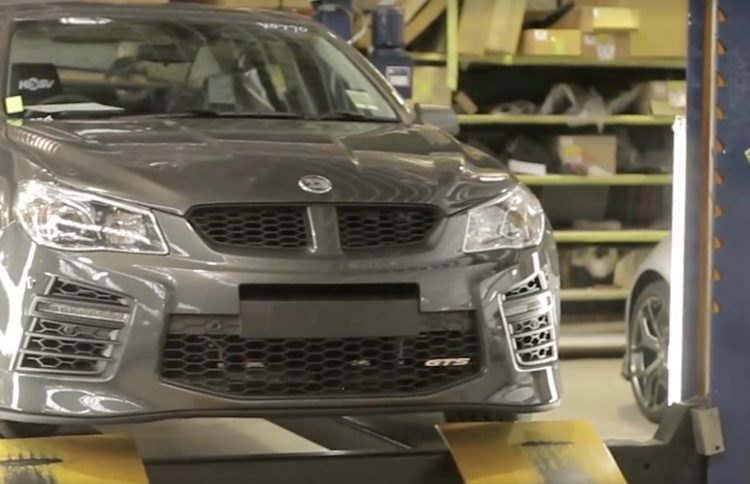 The last car, the 12,012th GTS made was finished in 'Son of a Gun' grey, and fitted with the 430kW/740Nm LSA supercharged V8. The baton is passed on to the GTSR, which has an extra 5kW and a more aggressive bodykit.
While the use of the GTS name can be traced back 49 years to the 1968 HK Monaro GTS, Holden Special Vehicles adopted the moniker from the 1992 VP series, to serve as the flagship, sitting atop the tree.
Highlights for the nameplate include the adoption of a 5.7-litre 'stroker' V8 for the VR series and the heavy-hitting VTII GTS fitted with the 300kW Callaway C4B. This was the first HSV to take the fight to the likes of BMW M5 and Mercedes AMG E 55 of the time, and outmuscled them in comparisons.
This follows the discontinuation of the long-wheelbase HSV Grange last November. Whether HSV dusts the GTS name off for a future vehicle will depend on whether the company can find a suitable replacement. In the meantime, the first vehicle in a post-Commodore HSV lineup is widely tipped to be an enhanced Colorado.
The production of the final GTS was captured on video and posted up on the official HSV Facebook page. See below.