We've all seen the beaut new Audi Q8 SUV, which is directed at vehicles such as the BMW X6 and Mercedes GLE Coupe. Now we're hear there's a range-topping variant on the way packing Porsche's Turbo S E-Hybrid powertrain.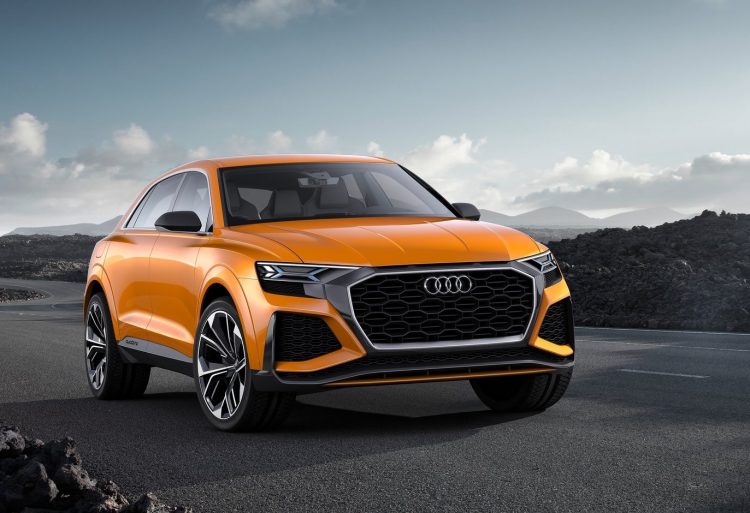 In the latest Panamera Turbo S E-Hybrid is a 4.0-litre twin-turbo V8 engine producing 404kW alone, paired with a 14.1kWh lithium-ion battery pack and electric motors that help lift combined output to a whopping 500kW and 850Nm. In the Panamera, this combination helps dust off 0-100km/h in just 3.4 seconds.
According to a recent Autocar report, Audi is currently working on adapting this powertrain for a flagship version of the new Q8, believed to take on the name RS Q8. It's set to launch next year, helping to provide Audi with a serious competitor against the BMW X6 M and Mercedes-AMG GLE 63 S Coupe.
Audi fans will note the power figure – if it is indeed carried straight across from Porsche – as the highest in the company's current showroom. It would even overshadow the R8 V10 Plus supercar, which uses a 5.2-litre naturally aspirated V10 that produces 449kW.
With this much power on tap the RS Q8 could blast all rivals out of the water in terms of acceleration. It isn't expected to match the Panamera's 3.4-second claim to 100km/h, but just under 4.0 seconds should be achievable, even with the added weight of being a large SUV.
Being a product of the performance Audi Sport division (previously called quattro GmbH) means it'll come with plenty of other enhancements around the car. Things like bespoke air suspension with adaptive settings, massive brakes and wheels, and a unique aero kit are all likely to help distinguish the RS Q8 from the regular Q8 variants. Some inspiration on the design could be inspired by the Q8 Sport concept, pictured above.
Like the Porsche, the RS Q8 will offer the capability of driving on electric power alone. The specific range hasn't been confirmed but as a guide the Panamera Turbo S E-Hybrid offers range of 50km. More details are expected to trickle out over the coming months.