Germans, there's absolutely no doubting they make a damn fine beer, sausage and car. However, the one thing they aren't normally famed for is their flair, that's usually provided by the Italians.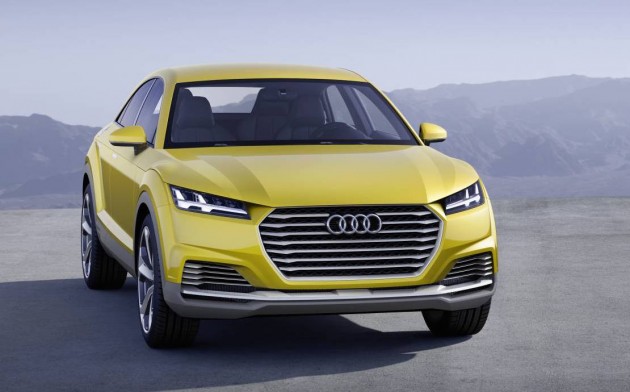 Alas, during an interview with Auto Express specifying Audi's upcoming all-electric BMW X6 rival, likely called the Q6, CEO Rupert Stadler described the vehicle as "sexy", "sporty" and "packed with utility".
Expected to enter production in 2018, the Q6 is set to receive a battery pack capable of delivering a range of at least 500km. This, according to Stadler, is due to advancements in battery technologies that will extend the range of a conventional EV. He said,
"Now with our engineers and our battery-cell suppliers we are at a stage where we can say, yes, this is feasible and we believe that with the ongoing investments in terms of infrastructure development we think that 2018-2019 is the right time to come up with such a car. It will look nice, it will have sufficient range and we think the infrastructure will be sufficient in terms of supercharging."
During the interview, Stadler also confirmed that Audi is set to slide several new models into the lineup before the end of the decade. Stadler said Audi will position a new model above the Q7 as its flagship SUV, known as the Q8, which is set to lock horns with the Range Rover SVAutobiography.
Stadler also teased the chance of seeing a new Audi shooting brake model, saying, "Why shouldn't the station wagon not get more sporty?" A model like this would be stomping on the Mercedes Benz CLS Shooting Brake's turf, but we think there's room to share. It will probably be inspired by the stunning Audi Prologue Avant concept unveiled earlier this year.
Note: Audi TT Offroad Concept shown