With the new Lexus IS range only just going on sale, the future of the high performance IS F sedan is still a bit up in the air. There's now word Lexus is at least thinking of a new model, however, it looks like it might lose the V8.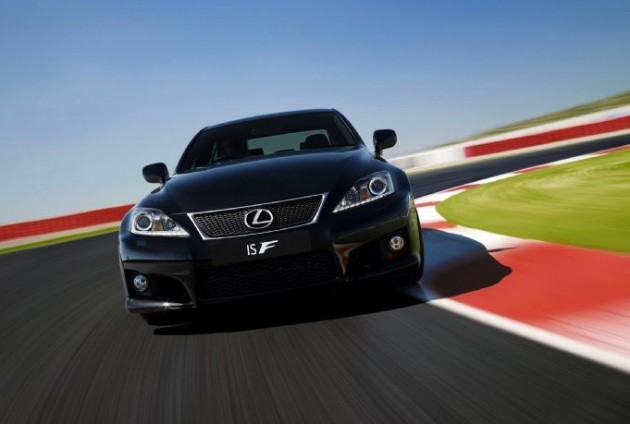 Speaking to The Motor Report recently, Junichiro Furuyama, the chief engineer of the new IS, suggested the current 2UR-GSE 5.0-litre V8 engine might not last due to tight Euro 6 emissions laws. He said the combustion condition in a high performance V8 is more severe than normal engines.
"To produce more power and torque it runs leaner. That is the problem. We probably need a new engine for the F model."
So what kind of engine is possible? Furuyama suggests naturally aspirated and turbocharged engines would make sense. He said the power and torque turbochargers bring is advantageous, but there is the issue of turbo lag,
"Natural aspiration is one of our strong points… and is a more pure experience."
As previously reported, Furuyama has said the current model will be kept on the production line for a while. It's understood it will continue to exist in the showroom for at least another year, as is, along side the new IS (above). In a USA Today report, Furuyama said,
"As to what we are going to do next, I'm not in a position of disclosing. All I can say is we're thinking very hard about what we should [do]…".
The current 2013 Lexus IS F (review coming soon) features a 5.0-litre V8 engine producing 311kW of power and 505Nm of torque. It comes with a bespoke chassis and suspension setup, an eight-speed sports automatic and a heavy duty limited-slip differential, and slightly more aggressive body styling over the regular variants.
It doesn't showcase the new styling as seen on the regular new IS models, which includes the company's spindle grille layout. Prices start at $125,945 (excluding on-roads).