The new BMW M550d 5 Series uses an all-new triple-turbo diesel engine developed by M Division. Overall power output reads like a meaty V8 spec sheet, with 280kW and a whopping 740Nm. The power is sent through BMW's xDrive all-wheel drive system.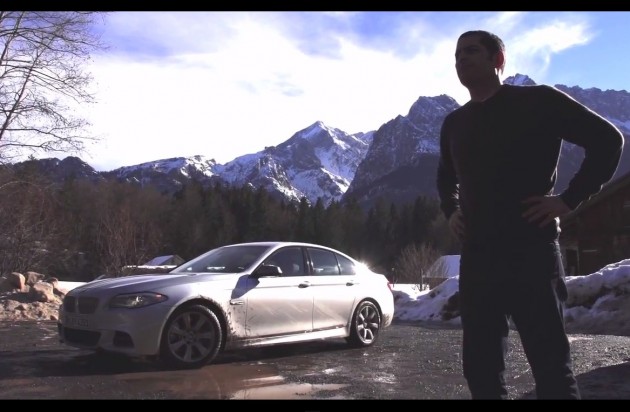 The engine will be available in the BMW X5 and X6 in Australia in md-2012, as the X5 M50d and X6 M50d. In international markets, the engine is also available in the 5 Series sedan (as tested here) and wagon as the M550d – so far BMW is only making them in left-hand drive.
These are the first proper BMW M vehicles to come with a diesel engine. And the great thing about them, apart from the fact the M550d can do 0-100km/h in just 4.7, and the X5 M50d can do it in 5.3 seconds, they offer great fuel economy.
In the 5 Series, average fuel economy is rated at 6.3L/100km, while in the big SUVs fuel averages are rated at 7.5L/100km in the X5 and 7.7L/100km in the X6.
Chris Harris has been lucky enough to get behind the wheel of the M550d already to give us a taste of what it's like to drive. Click play on the video below for the review.
Full details on the new BMW M diesel range can be found here.