BMW has reportedly approved production for the new X2 junior coupe crossover, which will sit beneath the X6 and X4 in the showroom.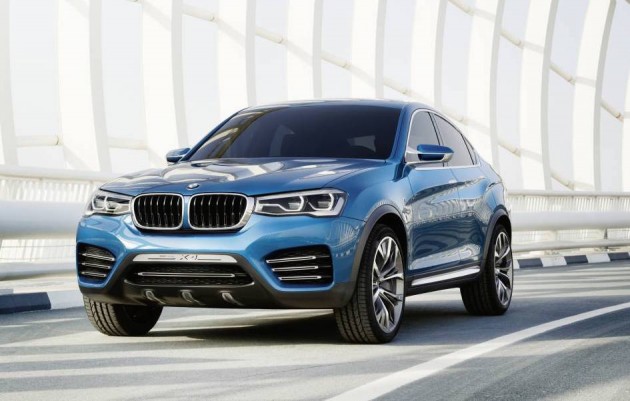 The X2 will take the shape of the X4, which is a four-door coupe crossover, only it will be based on the 2 Series Active Tourer and the BMW UKL1 front-wheel drive platform.
According to an Autocrat report, BMW will begin testing prototype models in the very near future, with production set to commence some time in 2017.
It's believed the X2 will be designed as a smaller X4 and X6, blending the same company styling cues as the current showroom range. We can expect raked C-pillars and a liftback-style hatch at the back, and BMW's latest front end layout.
As for the powertrain options, it's expected to be offered with various turbocharged petrol and diesel four-cylinder units, like the ones seen in the 2 Series Active Tourer. Both two-wheel drive and xDrive all-wheel drive are likely.
The X2 will be the company's sixth and smallest SUV. Although the X1 is considered the smallest crossover the company currently makes, it is based on the same E91 3 Series platform as the larger X3, whereas the X2 will use the much smaller UKL1 platform as mentioned.
At the moment both Audi and Mercedes-Benz don't have a rival for the X2. Audi is planning a Q1 miniature off-roader, while there is nothing that we known of in the pipeline from Mercedes.
Note: BMW X4 concept shown