Pictures of BMW's new all-electric city car, the BMW i3, have been leaked online ahead of its official unveiling. This is the first time the production version has been seen.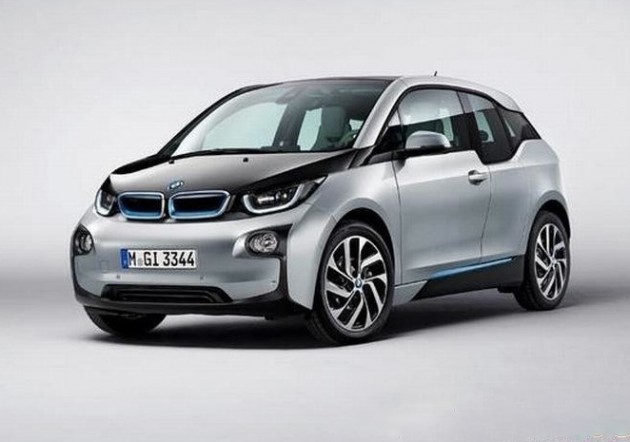 Although it looks a bit like your everyday city car, with very small proportions and short front and rear overhangs, the i3 is a very interesting car not only for BMW but for the motoring industry as well.
It will be the Bavarian company's first all-electric vehicle, and it will come in two forms; the electric and the range-extending electric.
The electric version is powered by a 22kWh lithium-ion battery which produces a respectable 125kW of power and 250Nm of torque. It's able to propel the micro machine from 0-100km/h in a very brisk 7.2 seconds.
Maxing out the little i3 will end at 150km/h, while a full-charge range is approximately 130km to 160km.
For those wanting more range, the range-extending option will come with a 0.650-litre two-cylinder engine which provides generator-support for the battery. It offers a full range of 300km before either more fuel is needed or more electricity.
In other areas, the funky five-door features futuristic panel lines, a two-spoke steering wheel inside, LED lighting, an iDrive control with LCD interfaces, and lots of two-tone highlights with black trimmings.
The production version can be distinguished via the panel doors which replace the transparent-style units showcased on the concept car. There's also a new front bumper bar with integrated fog lights, and revised headlights.
BMW will officially unveil the all-new model on July 29.