Another all-new sports car is on the horizon, this time from an Italian company called Puritalia. Dubbed the Puritalia 427, the supercar promises to blend American muscle with Italian design.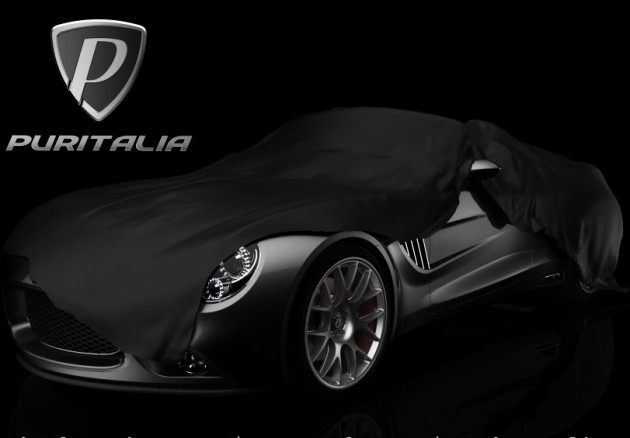 Details on the new car are rather limited at this stage. On the company's website there is a preview teaser image of the new car though. It appears to express a low-slung open-top design, with a long bonnet, aggressive side vents in the doors, and a set of racy mesh-style alloy wheels.
According to reports, the 427 features a V8 engine producing 327kW of power. A supercharger option is also said to be on the cards, taking power up to a massive 445kW.
That amount of power is pretty serious, but they're talking about a total vehicle weight of just 1000kg. With this kind of power-to-weight ratio, the Puritalia would absolutely fly.
The lightweight nature is expected to be made up of an aluminium frame sitting underneath a lightweight two-door body.
Judging by the teaser image, the Puritalia will be an aggressive little so-and-so. We'll keep you updated with any more details that we hear, including coverage on the reveal on July 31.