Ford will squeeze the company's widely used 2.0-litre EcoBoost engine into the 2015 Ford Kuga early next year, providing customers with a powerful option for the competitive small SUV market segment. Fuel economy has also been improved for the lower-spec engines thanks to a new 1.5-litre capacity.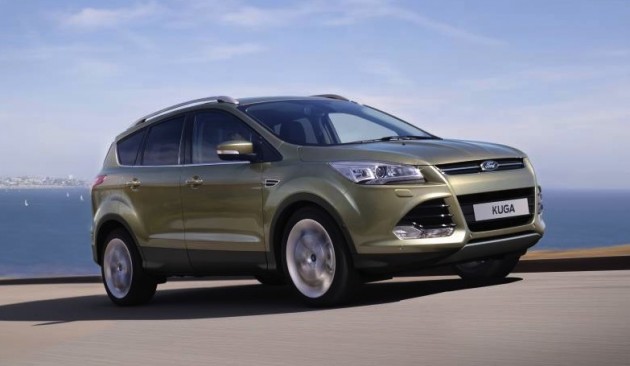 It's set to be one of the most powerful small SUVs in its class, producing an impressive 176kW of power and equally eye-brow-raising 340Nm of torque. It will join two other revised 1.5-litre EcoBoost engines (replacing the outgoing 1.6 units), producing 110kW/240Nm and 134kW/240Nm (outputs unchanged).
Three model variants will be on offer, including the Ambiente, available in front-wheel drive (110kW) and all-wheel drive (134kW), and the Trend and Titanium, both with all-wheel drive only and 176kW.
The Ambiente with the 110kW 1.5 is the most efficient of the lot with an average consumption of just 6.3L/100km/h. It comes with a six-speed manual transmission and betters the outgoing economy of 6.7L/100km.
As for the higher end 176kW 2.0-litre models, fuel economy has jumped from 8.0L/100km in the current 134kW Trend and Titanium, to 8.6L/100km. However, the Trend and Titanium obviously produce considerably more power than the outgoing 134kW/240Nm versions.
We're eagerly looking forward to reviewing the new 2.0L for you as we've always thought the Kuga was a fun little SUV. With 176kW on tap, it should be an absolute blast.
This level of power is higher than even the old 147kW/320Nm 2.5-litre turbo five-cylinder model. In that, we timed 0-100km/h in 7.9 seconds. It will be interesting to see what sort of numbers the 2015 model achieves.
Ford Australia will launch the updated model in January next year, shortly after the 2015 Falcon hits the showrooms.