Fiat Chrysler Automobiles is about to kick off its electrified powertrain plans, with development work now underway on a Jeep Renegade plug-in hybrid. The new version is set to arrive by around 2020.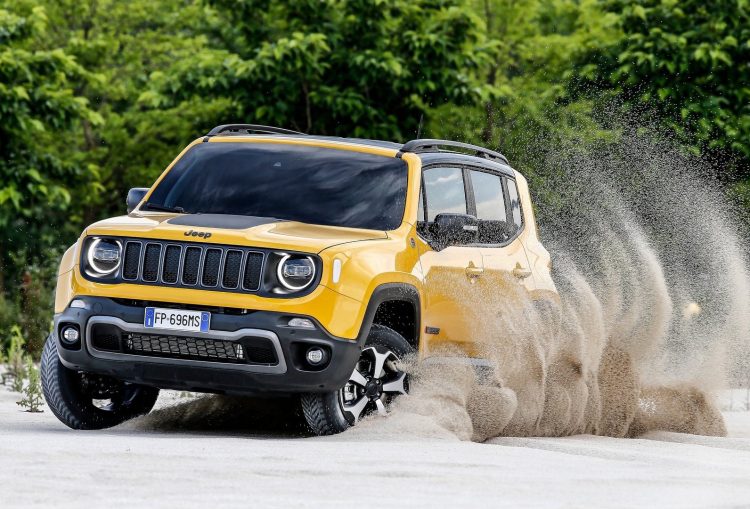 The company said earlier this week that it has initiated preparations for the production of a hybrid variant of the Jeep Renegade. It will be Jeep's first mass-production hybrid vehicle, offering plug-in recharge capability.
This is all part of a major investment the group announced earlier this year, consisting of investing 9 billion euros into electric and hybrid vehicle development over the next five years. It's understood around 200 million of that is being spent on developing the new engine for the Renegade.
Jeep will produce the Renegade hybrid at FCA's Melfi plant in Italy, where the regular model is manufactured. This is also the location the Fiat 500X is built, sharing the same platform. It's expected the hybrid package will move across into other Jeep models and into other brand vehicles under the FCA umbrella further down the track.
By 2022, Fiat Chrysler is aiming to offer 12 electrified vehicle options, including full electric, plug-in hybrid and hybrid systems. Overall, 30 different models are set to receive these, at least as an option. At the moment the only electric model that FCA makes is the Fiat 500e. But it's reported that former FCA boss Sergio Marchionne had encouraged consumers not to buy one as Fiat loses money on each example it makes.
Marchionne had long resisted the electrification path and was known as saying that he would go into that segment once battery electric vehicles could be made at a profit. Marchionne died in July, with former Jeep boss Mike Manley taking over.
Specific details about the Renegade hybrid are still unclear at this stage, however, more info is likely to be announced as development progresses. Jeep will probably want as much publicity as possible for the option since it will be its first hybrid.