Ferrari has been spotted test driving a prototype version of the epic LaFerrari 'FXX' at Monza circuit in Italy. This is the first time the model has been seen in this much detail.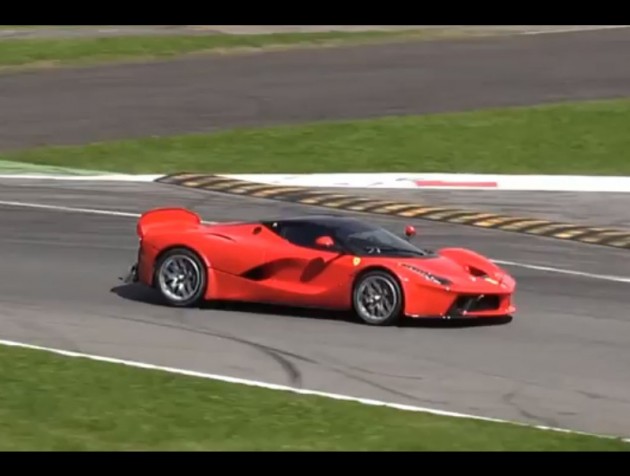 The LaFerrari FXX – name yet to be confirmed – is a stripped out, more focused version of the already-serious LaFerrari hypercar. It's set to come with the same V12 hybrid powertrain, potentially with a touch more power than the standard 708kW, but more importantly, less weight.
Aerodynamics will also be drastically modified for increased downforce and quicker overall lap times, with help of a new active rear wing. The car is also expected to come with racing tyres and revised suspension.
Like the Enzo FXX, the LaFerrari FXX isn't likely to be road legal. It will also be built in strictly limited numbers.
More info will be revealed later in the year. In the meantime, check out the video below, provided by NM2255 Youtube channel, and have a listen to that astonishing soundtrack.