The new Ford GT supercar is proving very popular and it is yet to even arrive in showrooms. Thousands of would-be buyers applied for the supercar in a one-month online application process, but most of them will be rejected.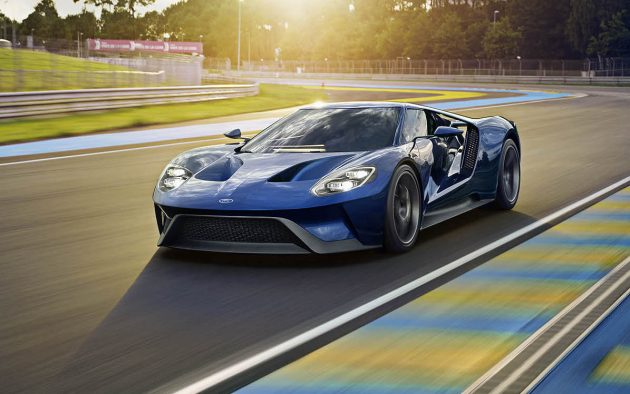 Ford says it received over 6500 applications for the EcoBoost supercar. Unfortunately, around 6000 of these applicants will be turned down as Ford is only planning to make 500; 250 per year for two years.
The company will begin its strict screening process for the applicants over the next three months, as it weeds out the unworthy yet eager buyers. Dave Pericak, director of Global Ford Performance, said:
"We're excited by the amount of enthusiasm fans are showing for the new Ford GT. This initial application window is just one of many ways fans and potential owners will have to connect with our all-new supercar even before it hits the streets."
It's understood Ford will be scouring for interested buyers planning to actually drive the supercar, which in turn will help promote the Ford brand, as opposed to punters only interested in storing the car away as a collector's item.
Despite Ford's efforts to be a global brand, the GT will not be sold in Australia any time soon. With the popularity of the Mustang introduction though, we suspect the company might change its mind for the next-gen GT.
As previously reported, the new GT is powered by a 3.5-litre EcoBoost turbo V6 engine generating 447kW-plus (projected). Final performance figures are yet to be announced, however, deliveries have been confirmed to commence at the end of 2016. Expect all of the juicy details by then.