The BMW 2002 Hommage concept has made its Pebble Beach debut this weekend, at the Concours d'Elegance event.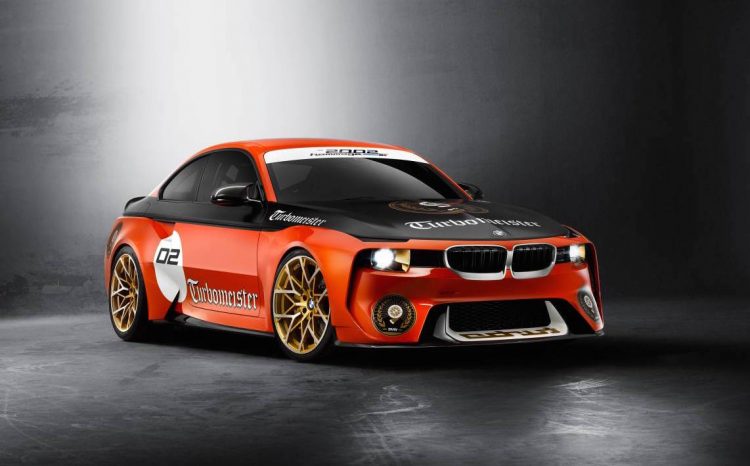 As the name suggests, the concept is a tribute to the original 2002 turbo from back in 1973. Back then, it was the first series production car to come with a turbocharged engine.
You might think you've seen this car before. And that's because you probably have. BMW originally unveiled the concept earlier this year, but this is the first time it has been shown in the metal with an orange and black livery, with some new 20-inch alloy wheels.
BMW describes the concept as a "clear statement of how pure driving pleasure is defined in 2016". Details of the powertrain aren't mentioned, but the compact proportions with short front and rear overhangs, and wide stance, promise a thrilling driving experience.
Like the concept that was revealed earlier in the year, the Hommage design showcases a blend of classic themes such as the single headlights, and the pumped wheel arches inspired by the race version of the original 2002, while infusing plenty of modern touches typical of today's BMW models.
"The BMW 2002 Hommage celebrates the extraordinary feats of engineering on which BMW turbo technology is based and re-interprets them in the form of a design study," says Karim Habib, head of design BMW. "With its iconic orange/black paintwork, the car has a colour scheme and livery synonymous in the minds of many motor sport fans with the triumphs of the 1970s."
There are no plans to put the machine into production, however, it is part of BMW's 100th birthday celebrations. Let's hope the company creates more of these cool retro remakes.