Want supercar power and looks for cheap? Well, this SL-C Superlite Coupe we spotted on Australian eBay seems to tick all the right boxes when it comes to getting proper bang for your buck.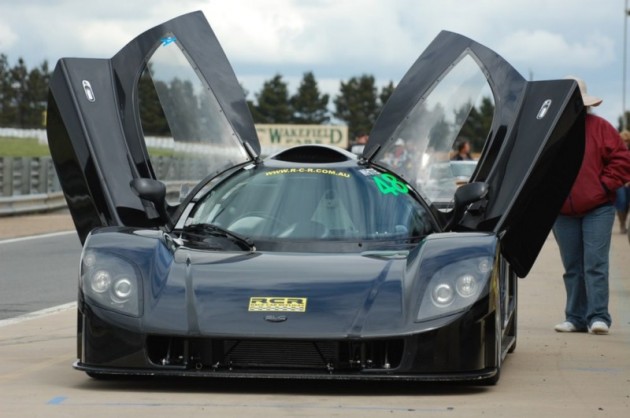 The car is hand-built by Race Car Replicas using all-new parts. Key components such as an aluminium semi-monocoque chassis, billet pushrod suspension, and LS7 7.0-litre V8 engine certainly sounds like a recipe for some serious smiles.
The seller of the car has written in the ad you can even service it with just your basic tools – try doing that to your newly purchased Lamborghini Aventador!
The ad also claims the V8-powered monster was built as a street and track day car. And that it can be certified for street use! Also says that it can be finished off with full interior trim and paint to make it more 'road car' like.
Priced at Aus $168,000, could this be the best value for money performance car for sale in Aus? Well, eBay anyway…
Here's a rundown of the specs:
Chassis: TIG welded aluminium semi-monocoque chassis
Suspension: CNC billet aluminium A arms and uprights, pushrod suspension design, QA1 double adjustable coil-over shocks, Teflon lined rod ends
Engine: GM LS7 Aluminium 7.0-litre Dry Sump (500HP+) featuring titanium conrods, titanium Intake valves
Gearbox: Ford GT Ricardo six-speed, LSD with oil pump, capable of 800HP+
Brakes: Brembo Callipers with 365mm and 355mm rotors, stainless custom floor-mounted pedal box with brake bias adjustment
Dash: ETB Instruments full electronic with data logging, lap timer, g-force sensors, shift light
Wheels: Rotary Forged Light Weight 18in x 11in and 18in x 13in with 295/30/18 and 345/30/18, near new track tyres, street wheels andtyres can be provided as an alternative
Extras: Six-point roll cage, push button quick lift system, cold-air intake, air-con, rear view/reverse camera, electric adjustable column, lexan headlight covers/side windows/rear window, race harnesses and retractable seatbelts, immobiliser, fuel surge tank with lift pump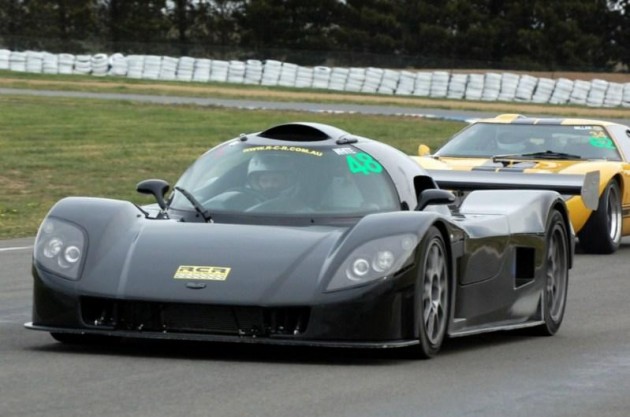 Click here to see the ad in full.