Subaru may be the latest in a long line of manufacturers jumping on the electric vehicle train, with reports confirming there is a new model on the way.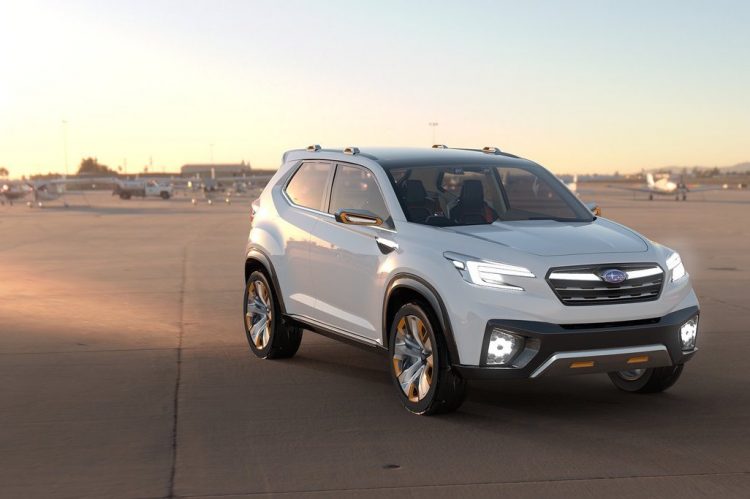 Japanese publication Nikkan Kogyo Shimbun says Subaru is planning to introduce an electric crossover/SUV for the US market by 2021, as it strives to meet increasingly demanding emissions regulations.
Subaru's recently-unveiled global architecture that will underpin all of its models in the near future was specifically designed to accommodate internal combustion, all-electric, hybrid and plug-in hybrid powertrain setups.
The platform was developed by Fuji Heavy Industries, Subaru's parent company, who has since refused to elaborate on the report. "We have yet to decide on any specifics at the moment," spokesperson Masato Saito said.
The report specifies that Subaru is planning on prepping up either its Forester or Outback models for the possible electrification program due to their sales success in North America.
The USA is becoming perpetually more stringent in its emissions requirements, which has arguably proved troublesome for Subaru. The North American lineup consists of medium to large vehicles which will soon be deemed too inefficient by the ARB's new standard which comes into effect in 2018.