Yet another edition of the Aston Martin DB9 has been announced, simply called the DB9 GT. It will make its public debut at the Goodwood Festival this weekend.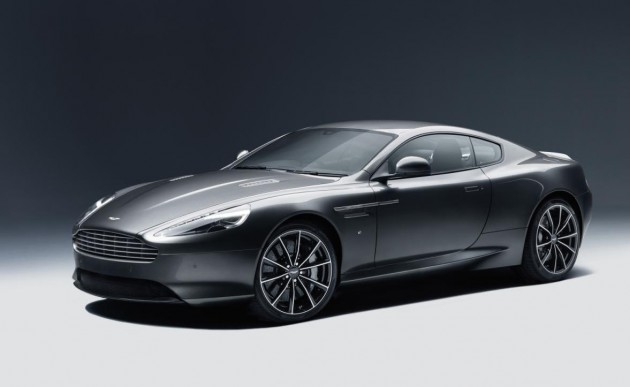 Based on the ageing DB9, the GT is the most powerful DB9 and the most compelling production 'DB' the company has ever made. It's also being described by Aston as the "best of what DB9 can be".
Under the bonnet features a tuned and tweaked version of the company's 5.9-litre naturally aspirated V12 engine producing 402kW of power and 620Nm of torque. Matched to a six-speed automatic, the DB9 GT can cover 0-100km/h in 4.5 seconds.
It's not all about the engine though, there's also three-stage adaptive dampers with normal, sport and track modes, as well as bespoke 20-inch alloy wheels, black brake calipers, and a special GT fuel filler cap.
Inside, passengers get a new touch-screen interface with text messaging integration, even greater personalisation opportunities, digital radio reception, and Bluetooth audio streaming. Ian Minards, product development director at Aston Martin, spoke about the new model, saying,
"Refining the DB9's already impressive attributes into what we have today in the DB9 GT has been a careful and delicate process.Maintaining the effortlessly refined nature of our core GT sports car, while boosting power and introducing state-of-the-art infotainment systems, has required fine judgements and painstaking engineering."
The interior also features GT embroidered seats, an iridium trim package, Alcantara steering wheel, and a plethora of other options including Ice Mocha and Cooper Cuprum console trimmings, Duotone leather seats, and unique steering wheel designs.
Aston Martin says the DB9 GT is now available to order in markets around the world, with prices in the US starting from US$199,950. Aussie prices are yet to be announced.