Fans of the Subaru Tribeca might be pleased to hear Subaru is planning to introduce a new seven-seat SUV next year, previewed by this Ascent SUV concept car.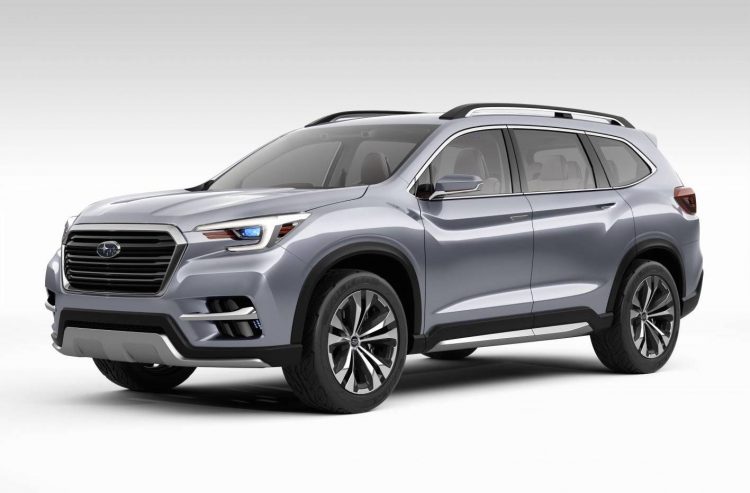 Subaru unveiled the Ascent concept at the New York auto show, currently underway, giving us some clues of its new three-row-seat model. Unfortunately for Australian consumers, the new model is being developed for the North American market only.
As you can see by the design the Ascent will be a big muscular SUV, showcasing heavily bolstered wheel arches, big wheels, and some silver trimmings around the lower sections and underside to give it that adventurous attitude.
At the front are a pair of modern LED headlights, with the company's latest C-shaped design on the outer section doubling as a daytime running light. There's also a dominant front grille and very high bonnet slab.
Info about the engine hasn't been confirmed, although Subaru does say it features a "newly-developed boxer" engine with direct injection and a turbocharger. Power and cylinder count are unknown.
The production version will be built at Subaru's U.S. facility, called Subaru of Indiana Automotive. It will hit the market some time in 2018.